A WORLD OF LEISURE ON YOUR DOORSTEP
Suffolk really does have it all: natural beauty, charming villages and glorious coastline.
On the marina doorstep you'll find Constable Country, be able to experience maritime life in Ipswich, immerse yourself in history in Bury St Edmunds, or simply spend long, lazy days looking out at the marina.
---

DINING RECOMMENDATIONS
HOTEL RECOMMENDATIONS
---
BE SURE TO VISIT
A Tudor mansion within Christchurch Park, with a collection of pottery, glass, contemporary art and paintings by artists including Constable and Gainsborough.
---
The historic remains of the Blackfriars monastery provides an eclectic mix of eateries, bars, coffee shops and independent boutiques.
---
A range of inspiring productions throughout the year, with a vibrant café bar and terrace to relax in.
---
Enjoy a range of exciting activities, from a dry ski slope where you can ski or ringo, to high ropes, climbing, obstacle courses, a driving range and mini golf.
---
Jimmy's Farm and Wildlife Park
Home to 100 species and breeds from capybara to crocodiles, pigs to pelicans and even monkeys. Visitors can hand feed some animals using bags of food available and get even closer with special animal talks and activities held every day.
---
Colchester Zoo is home to 180 species set in 60 acres of parkland and lakes. Visit different habitats and see animals from around the world, including Komodo dragons, White rhino, giraffes, ostrich, zebra and kudu.
---
Discover some of the UK's rarest wildlife and enjoy family-friendly activities at Minsmere. Choose an idyllic walk or head to the coastal lagoons to see an impressive variety of birds or even an otter around the reedbed pools.
---
From cheese-making to brewing, historic breads to seasonal eating, the museum engages audiences with the heritage of food and the communities who grow and make it.
---
Discover Rendlesham on foot or by bike, a stunning forest in an area of outstanding natural beauty. Walk the UFO trail and discover more about the famous UFO sighting in December 1980.
---
Established in 1983, Pleasurewood Hills is an award-winning family theme park and home to your favourite rides, shows and attractions including the one of a kind Cannonball Express and the region's biggest rollercoaster attraction, Wipeout.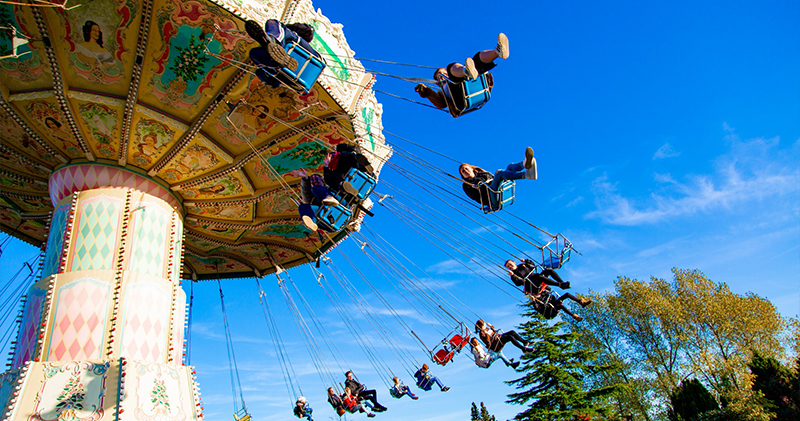 Pleasurewood Hills near Lowestoft