A WORLD OF LEISURE ON YOUR DOORSTEP
Plymouth is one of Europe's most vibrant waterfront cities, packed full of attractions, great shopping and fine restaurants.
Set on a stunning waterfront and harbour, with well-known landmarks, historical sites and loads of places to explore. With dazzling views, rich history and world-class events, where better to spend your days exploring?
---

DINING RECOMMENDATIONS
HOTEL RECOMMENDATIONS
---
BE SURE TO VISIT
The Barbican and Sutton Harbour
The heart of the city's heritage with plenty of historic buildings, monuments and fine restaurants to explore.
---
The largest public aquarium in the UK with awe-inspiring exhibits and unusual marine animals from near and far.
---
The world famous spot close to the site from which it's believed the Pilgrim Fathers set sail for North America on the Mayflower in 1620.
---
Originally built in 1759 and standing at 72 feet high, this famous lighthouse offers fantastic views of Plymouth Sound and the city.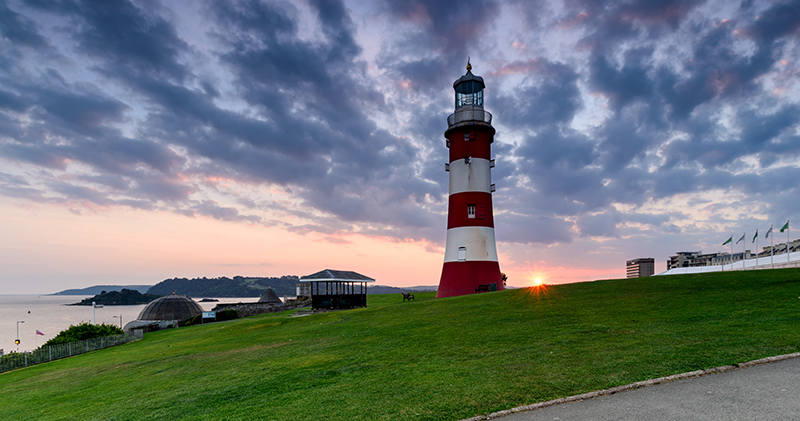 Smeaton's Tower, Plymouth