Dry Stack Plus Otium FAQs
Q: What are the size limits for boats stored in a Dry Stack berth?
A: Our Cobb's Quay and Hamble Point Dry Stack facilities can take boats up to 10 metres (32 ft). Saxon Wharf is able to accommodate boats up to 13 metres (43 ft).
---
Q: During what times does the Dry Stack Plus Otium launch and recovery service operate?
A: 8am to 8pm during the summer and 8am to dusk during the winter. For boating outside these times, the waiting pontoon at each marina can be used to allow an early morning or late evening departure / return.
---
Q: Once I have a Dry Stack berth, how do I arrange to launch my boat?
A: You simply call the marina ahead to book a time slot, or just turn up and your boat will be launched in the next available slot.
---
Q: Can I store the boat just for summer?
A: Yes, we're happy to offer a monthly service if a Dry Stack berth is available at your chosen marina.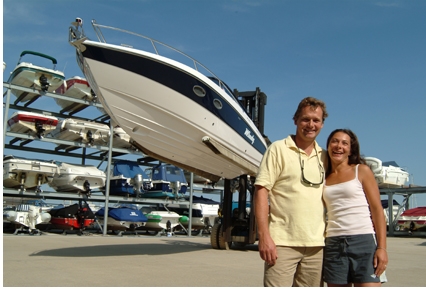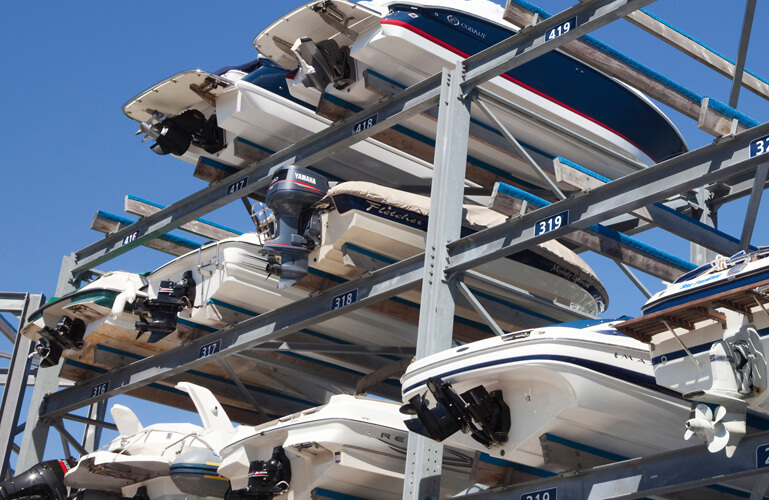 Dry Stacks Benefits
Good for you, even better for your boat
If you're an owner who wants to make the most of your boating time while also maximising the life and value of your craft, then dry stack is the solution for you.
MDL Dry Stack offers many benefits:
Easy to access out-of-water storage for your motorboat.
Unlimited launching on demand, seven days a week.
No need for antifouling.
Improved fuel economy.
Reduced salt water deterioration.
Lower maintenance costs and enhanced residual value.
Increased security and protection.
Use of superb marina facilities and on-site services.