The ultimate marina experience.
Upgrade to Platinum Plus Otium and get complimentary visitor berthing in the UK, France, Spain and Portugal, perfect for enjoying relaxing weekend breaks or summer staycations. Plus, with Otium, you can use your points on gym and spa membership at the 5* Southampton Harbour Hotel or at MDL Fitness Plymouth at Queen Anne's Battery.
MDL marinas provide a luxurious haven for your boat and now with complimentary visitor berthing, and access to all the superb facilities available from Southampton Harbour Hotel and MDL Fitness Plymouth, why not treat yourself, your boat and your family and enjoy the Ultimate Marina Experience.
Platinum Plus Otium Members
Can use their points for full membership of MDL Fitness Plymouth or the 5* Southampton Harbour Hotel including spa, gym, pool, sauna, steam room and relaxation areas for two people.
Receive 10% off beauty treatments, complimentary upgrades on room bookings subject to availability at 5* Southampton Harbour Hotel.
Receive 10% off all food and beverage in the HarSPA café and HarBAR on 6th at 5* Southampton Harbour Hotel.
Receive complimentary hire of the hotel cinema at 5* Southampton Harbour Hotel.
Earn Otium Reward points every time you buy MDL services.
Platinum Plus Otium includes up to 8 weeks storage ashore* at MDL boatyards and the chance to earn points that can be redeemed as discounts against any of our services.
---
You can get back up to:
---
Savings and Rewards
Click on the arrows to expand each section:

Platinum Plus Otium offers a premium berth, combined with a fantastic boating experience and access to incredible facilities. To get you started, we'll give you up to 5% of your berth value in equivalent points to spend on whatever you choose. Get a quote.
Whether you're dreaming of exploring the English Riviera, cruising the stunning South Coast or watching the sunset over beautiful Poole Harbour, choose from 18 marinas in our UK network and make your dreams a reality. Plus, you can cruise to more than 130 European destinations with our Passeport Escales scheme. Make a visitor berthing request.
Get up to 15% back in points every time you fill up with high-quality fuel from any of our 12 UK fuel stations. Open 7 days a week. Many have late opening hours over the summer.
Why not refer a friend to MDL and both enjoy the benefits? You'll each be rewarded with up to 550 points when they berth with us annually. You can refer as many friends as you like, and they can even join at one of our other marinas and you'll both still earn points. Find out more.

From lifting to pressure washing, get up to 22% back in points on all our boatyard services, whilst keeping your boat in prime condition. Plus, enjoy special member-only offers during the season to boost your points and make greater savings at our nine fully serviced boatyards in the UK. See our boatyards.

Enjoy up to 8 weeks storage ashore at MDL boatyards in the UK. Ideal for boats to be taken out of the water for maintenance work and preparation for the winter months.

Stay connected all year round at any of our UK marinas and boatyards with free, unlimited, super fast WiFi. Perfect for sharing all the photos and stories from your latest adventure!

MyMDL online portal allows you to view your benefits and check your Otium points balance from the comfort of your boat. You can also book services and renew your berth online. Plus, you'll find exclusive offers and extensive weather forecasts, so you can be fully prepared for your next adventure. Log into MyMDL using your email address and MDL Account Number (the same as the code you use to access WiFi).

Looking for a longer stay away? Experience other MDL marinas in the UK by exchanging with fellow Berthing Plus Otium members at no extra cost.

Popping in for lunch or visiting the chandlery? If you are stopping by one of our other UK marinas, your short-stay charge will be waived.

We choose partners whose products and offers are relevant to our members including preferential insurance rates, holiday parks and a 5 star hotel and spa.

With flexible contracts, you can suspend or close your annual berthing contract at any time, with just 4 weeks' notice. T&Cs apply.

If you sell or transfer your boat during the term of your berthing / mooring agreement and the new owner wants to keep the boat in the same place, chances are they can. Just settle your accounts and we'll be pleased to welcome the new owner, with no administration fee to pay.

As a Berthing Plus Otium member you can permanently move to another MDL marina at any time, as long as there's a berth free. Just let us know, and we will transfer your remaining credit to the new marina and update your berthing fee to suit.
*Six weeks at Cobb's Quay Marina between January and April. 30 days at Queen Anne's Battery.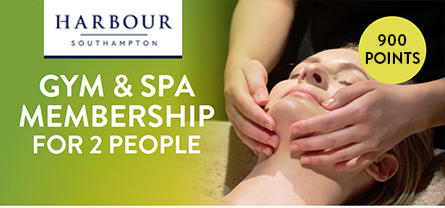 Enjoy full gym and spa membership at the 5* Southampton Harbour Hotel at Ocean Village Marina, including pool, sauna, steam room and relaxation areas for two people.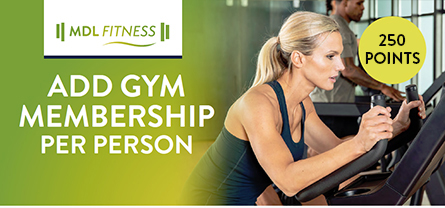 Join our brand-new 35-plus station ECO-POWR™ gym located right at the heart of Queen Anne's Battery in Plymouth and enjoy the latest kit including, Gym Area, Natural Treadmills, Functional Space, Indoors Bikes, Free Weights and Fixed Resistance Equipment.
---
What our Members say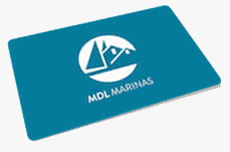 We've been dry stack berth holders at Saxon Wharf for the past three years. The marina offers great facilities, really knowledgeable staff and on-site engineers. There's a real community spirit at Saxon Wharf and all of the staff and other berth holders are very friendly. We regularly socialise with other MDL berth holders, and as we get fuel at cost we can take advantage of cruising freely between all of the MDL UK marinas at no additional cost!

Chris Cowan, Saxon Wharf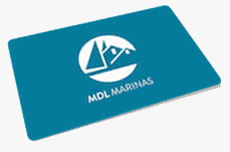 We use Ocean Village Marina to run our business out of, as well as for pleasure time. Ocean Village Marina is in a fantastic location, close to lots of facilities, plentiful parking and easy for our clients to get to. It's also a great place to watch the world go by and see a selection of super and classic yachts all year round. All of the staff, both in the office and on the dock are always helpful and do all they can to help us run our business smoothly.

Maria Reid, Ocean Village Marina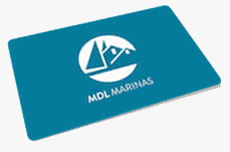 We've been berth holders at Chatham for over four years. Compared to other marinas we visit, Chatham stands out for us for its facilities and friendliness. The staff are always pleasant and helpful, there's a great atmosphere, the marina is always kept clean and tidy, and the 24 hour access at all states of the tide is certainly a benefit. It's where you will find us every weekend during the summer!

Bob Ludlow, Chatham Maritime Marina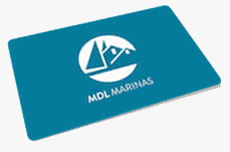 We've been berth holders for the past nine years. Northney Marina is a little gem and by far the best marina experience I have had. It's really easy to access, competitively priced, and you always feel at home as the staff are so friendly and helpful.

Peter Bottomley, Northney Marina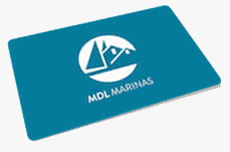 I am just going into my third year as an MDL berth holder. Brixham is close to my home and I fully take advantage of that – visiting the marina whenever I get the opportunity, particularly during the summer. The team at Brixham are really approachable, knowledgeable and friendly and are always on hand if you need them.

Rob Rogers, Brixham Marina
---
OUR TERMS