The beautiful locations of our marinas deserve special consideration if we are to enjoy them in years to come. MDL recognises that virtually all the activities of the Company, and that of our customers and tenants, have some impact on the environment.
That is why MDL is committed to environmental improvement, employs a dedicated Environmental Policy Manager and supports The Green Blue; the environmental awareness campaign for the boating community.
Working with our on-site businesses and members, we're committed to harnessing and protecting the natural beauty of our marina surroundings, for the enjoyment of all. That's why we have a dedicated team focused on environmental issues and we heavily support charity and educational activities.
---
The Green Blue
We support the Green Blue, an environmental awareness campaign with the aim of educating and informing the boating community.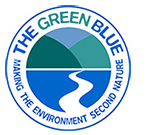 ---
Native Oyster Restoration
We're proud to be the primary supporter of the Blue Marine Foundation in its innovative conservation project to replenish the Solent's oyster population, bringing employment opportunities and creating cleaner waters for cruising on the Solent.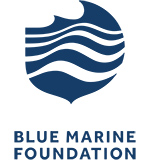 ---
Renewable Energy
All the electricity we purchase is 'green' energy from 100% renewable sources. This means our members benefit from clean, green energy that is produced in harmony with the environment, without depleting the earth's natural resources or producing harmful greenhouse gases.
---
Oils and Fuels
We aim to supply only the highest quality fuels. To ensure we deliver on this promise, MDL fuel is regularly tested for its quality by an independent laboratory to ensure that it reaches the pump in prime condition. All MDL staff are trained in incident response procedures, both on and off the water.
---
Recycling
We implement environmental audits and checks on a periodic basis. Recycling bins are provided and promoted at all our marina sites.
---
Waste Disposal
We have recycling and waste management facilities at our locations, 100% of hazardous waste is recycled.