MARINA MANAGEMENT
We have the experience and resources to take care of the day-to-day responsibility for the management of your business on your behalf, so you have the peace of mind of knowing that your business will operate professionally and to a strict set of guidelines and principles.
As marina managers our role covers:
communications and customer engagement
staffing plans, recruitment, training and staff management
planning service packages and tariffs
setting operational budgets
financial management
setting marina rules, regulations and berthing contracts
management of health and safety
environmental management and process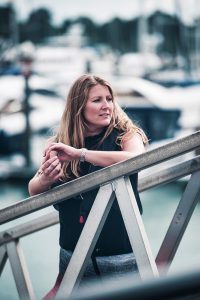 ---
Communications and customer engagement
When discussing service options and service level agreements, we have a consistent set of principles and messages. That means your customers have the peace of mind that they'll receive the right communication at the right time and explained and managed in the correct way.
Staffing plans, recruitment, training and staff management
We believe that the most important thing in our business is our people. Through a number of management development, training techniques and competency programs we can help with recruitment, resource planning and effective training. Winners of the British Marine Training and Development Award in 2016, we are proud of our program and experience.
As a leisure business, we structure our staffing for the benefit of our customers, making sure the right service is available at the right time. Using a mixture of resource planning techniques and flexible-term working contracts we can help you to evaluate the peaks and troughs in your activity and allocate the appropriate resources to provide your clients with the very best customer experience.
Planning service packages and tariffs
To create services package and pricing strategies, MDL Consultancy draws upon over 40 years of MDL Marinas knowledge and expertise to ensure that each marina provides the right level of service at the most appropriate price point.
Our teams use specific local industry data to establish their market positioning and current/ created demand. They test price elasticity and focus on ways to improve their sales conversion rates alongside products and services. We can assist with market data and customer surveying to help you to make the right choice about your tariffs and packages. We're here to make sure you get the best value from your location and product.
Setting operational budgets
We can help you to set solid realistic budgets based on your historical activity and sales performance. Using market study information gained through our pricing structure, we can build in flexibility to your sales expectations. This will help you add financial value, as well as streamlining your cost base so that your profit expands.
Financial management
MDL provide monthly and quarterly forecasting, budget preparation, stock control and debt management. As Europe's largest marina operator, we can provide central financial services to take away the challenges and cost of managing your finances day to day.
Setting marina rules, regulations and berthing contracts
In any marina, you will need comprehensive rules and marina regulations to ensure that the marina is safe and can be enjoyed by all, along with comprehensive berthing licences and agreements. Our years of experience can help to create regulations that support your operational business while keeping you protected.