Overview
The 920 Explorer MAX has the same fore cabin and pilothouse design as its sister boat, the 790 Explorer, and can be fitted to provide all the comforts you need for overnight stays in a boat – including a soft top so you can make the most of sunny days. The aft deck furnishings are module-based so each customer can choose exactly which modules they want fitted. The modules can also be moved around at any time and can be removed from the aft deck to leave even more space for fishing.
We have continued to build upon the successful hull concept developed for the 790 Explorer, and have designed the 920 Explorer MAX with a completely new and optimised two-step hull, with integrated engine bracket and deep V-shaped hull. The increased length and weight of this boat compared to the 790 Explorer provides for even greater comfort and eliminates almost the entire planing threshold, reducing the need for engine power, increasing top end speeds and improving fuel economy.
The traditional perception in the boat market is that outboard boats longer than 9 metres need twin outboards for optimal performance, due to unsophisticated, poorly balanced and old-fashioned hull designs. Thanks to the well-balanced hull and highly modern two-step hull technology and integrated engine bracket, the 920 Explorer MAX has high level performance with either a single outboard or twin installation.
---
---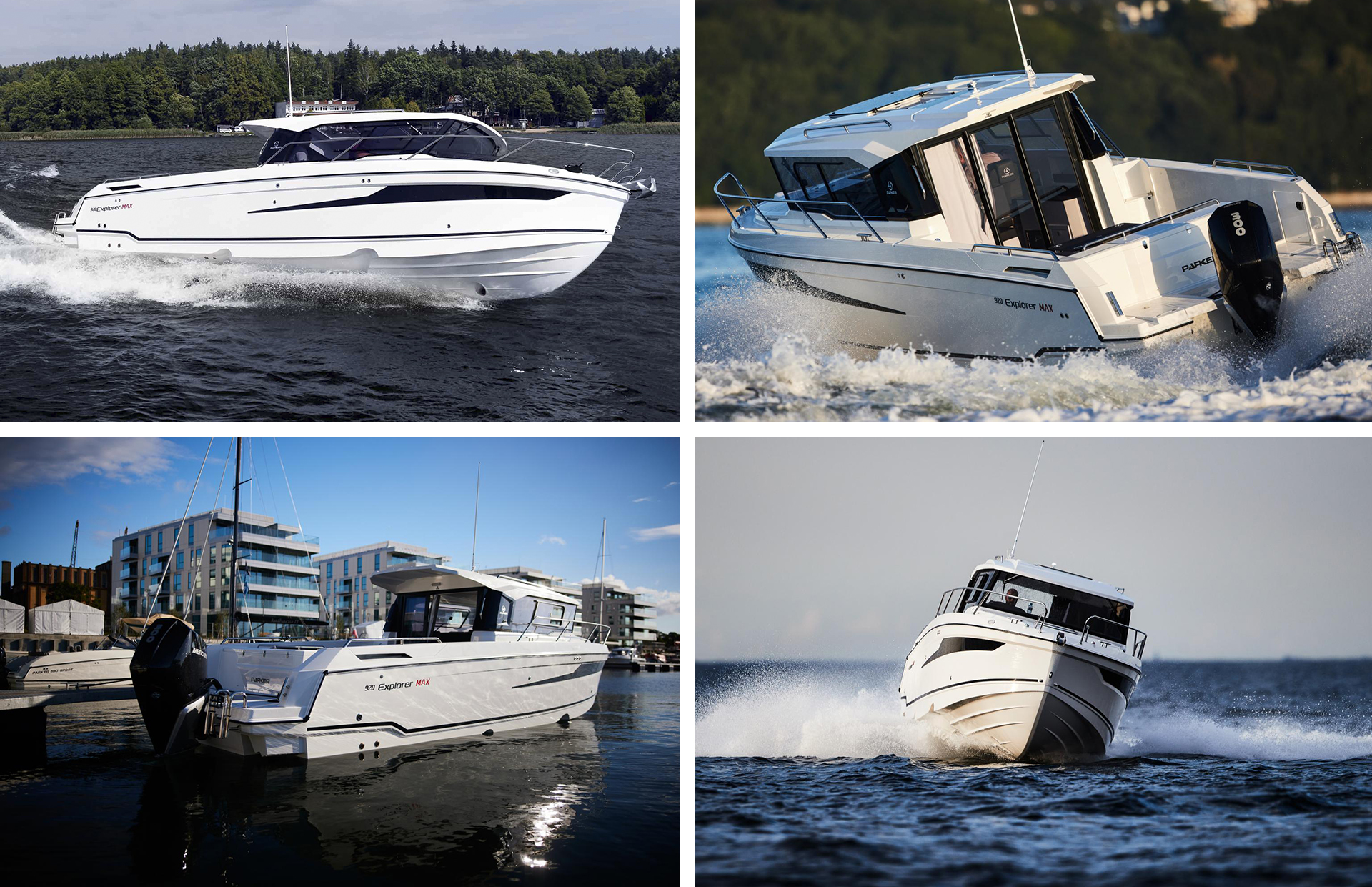 ---
Specifications
LOA: 9.95m

Beam: 2.80m
Weight (without engine): 3,100kg
Fuel tank: 230 litres
Extra fuel tank (option): 230 litres
Water tank: 100 litres
Black water tank: 40 litres
Max. engine output single outboard: 450 HP
Max. engine output twin outboard: 2 x 250 HP
Persons: 10
CE: B/C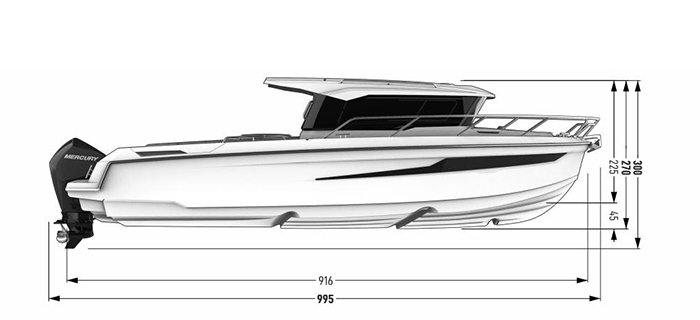 ---