Overview
We are the developer, brand name holder and producer of the Vanclaes stainless steel boat trailers and Vanclaes Marina Equipment.
Vanclaes produces its own products in Alphen aan den Rijn and exclusively supplies them to consumers all over Europe via a carefully selected network of dealers and partners. Stian Duijvelaar, entrepreneur and product developer, is the head of the organisation. Vanclaes is unique because it uses stainless steel in its products and because of its unique, highly functional designs. In addition to industrial products for the marina market, Vanclaes also has the widest range of boat trailers on the European market.
This makes the company an ideal partner for aquatic sports companies that specialise in the sale of both smaller boats and bigger yachts. Naturally, price is an important part of this industry, which is why Vanclaes offers a suitable high-quality solution for every budget. Vanclaes is quick, affordable and the undisputed leader when it comes to quality.
---
---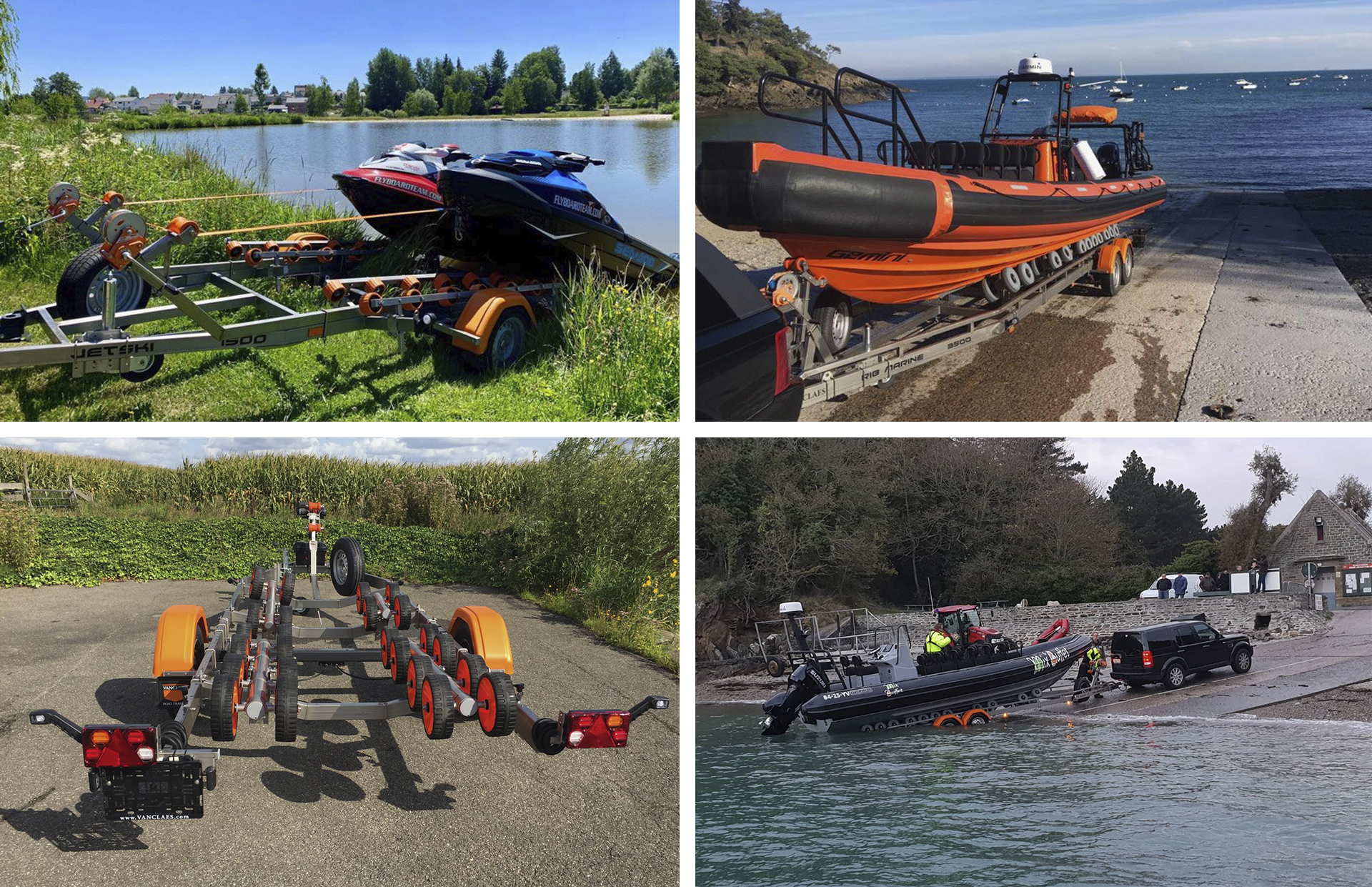 ---
How to simplify the transportation of the boat to the shore, its immersion in water, as well as organise long-term storage? To solve these problems, the boat trailer was developed. In the Vanclaes catalog you will find 13 types of boat trailers for different boats. The boat trailer is made of stainless steel, which means that as a result it will perform its function for 10-15 years without deformations, rust or other problems. We offer to buy a boat trailer, designed for your boat. Thanks to individual production, it fits in size, so the boat is easy to install and remove.
---