Overview
At GT Yachts our mission is to bring you modern, high performing yachts, the design of which however, does not loose sight of tried and tested traditional solutions. High performance means different things depending upon the type of yacht and this is where we differ. Our modern offshore cruisers, for example, are designed with full offshore capability, not simply designed to meet the minimum requirements to attain Category A status, nor designed with any consideration for racing around the cans with crew on the rail. Performance in this case means possessing the power to stand up to the elements and a vessel that is safe and comfortable to live in.
Why GT? Well it's simple really. Although the adventure and institution of the Grand Tour (on land) was all but eradicated by the advent of rail travel, it's very much alive and well at sea. This is evidenced by the increasing popularity of events such as the ARC. People are seeking to explore the oceans now more than ever and this was indeed the essence of the Grand Tour; one headed off in search of intellectual awakening. Nowadays of course, it's just nice to be able to find a peaceful anchorage.
The current offshore cruiser range consists of the GT325, GT35 and GT47.
---
---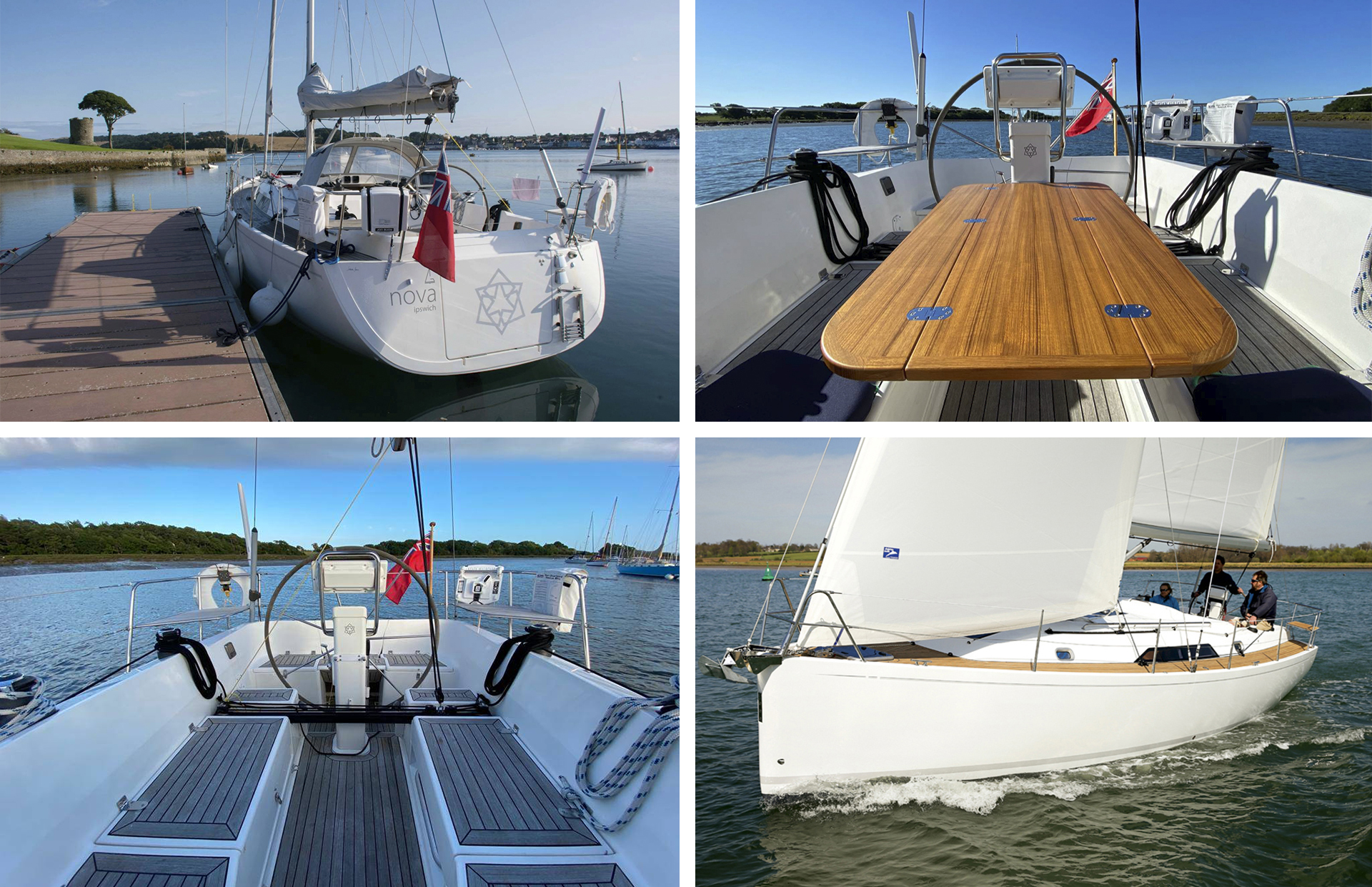 ---
Specifications (GT35)
Length (overall): 10.7m (35')
Length (waterline): 10.0m (32'10")
Beam: 3.6m (11'10")
Draught: 1.95m (6'5")
Shoal Option: 1.6m (5'3")
Twin Keel Option: 1.5m (4'11")
Displacement: 7,500kg
Lead ballast: 2,810kg
Fuel tank: 230 litres (50 gallons)
Water tank: 230 litres (50 gallons)
Holding tank: 40 litres (8.8 gallons)
Mainsail: 36 sq.m (388 sq.ft)
Furling genoa: 31 sq.m (334 sq.ft)
Engine: Beta Marine 25HP
AVS: 144 degrees
STIX 54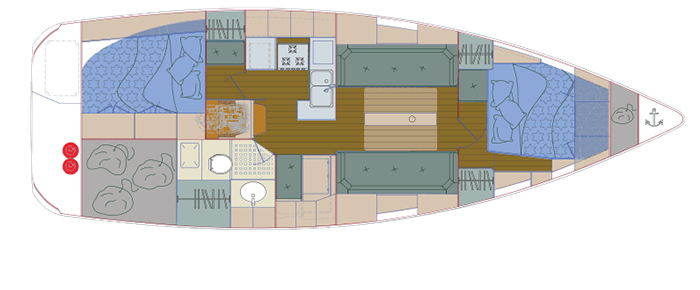 ---