Overview
Galeon 400 FLY joined the fourth-generation yacht family, as one of the smallest models to offer the innovative Beach Mode. The yacht has been designed to offer the highest tier of manoeuvrability and stability while on the waves. The interior comes in a few possible modern variants, with additional options available upon request.
Below deck, guests will find two full-sized cabins, one of which, the owner's cabin, is situated in the aft. Two separate bathrooms offer extra comfort to the guests. All the cabins are of full standing height and offer additional storage space, ideal for longer cruises.
The yacht's dynamic shape is a clear extension of Galeon's characteristic design, with large windows merging with the hull form under acute angles. The upper deck is accessible by a comfortable staircase. The flybridge, the yacht's entertainment centre, puts a minibar and a helm at the disposal of the guests and crew. It also comes with a table and sofa that can be easily converted into a sunbathing area.
---
---
---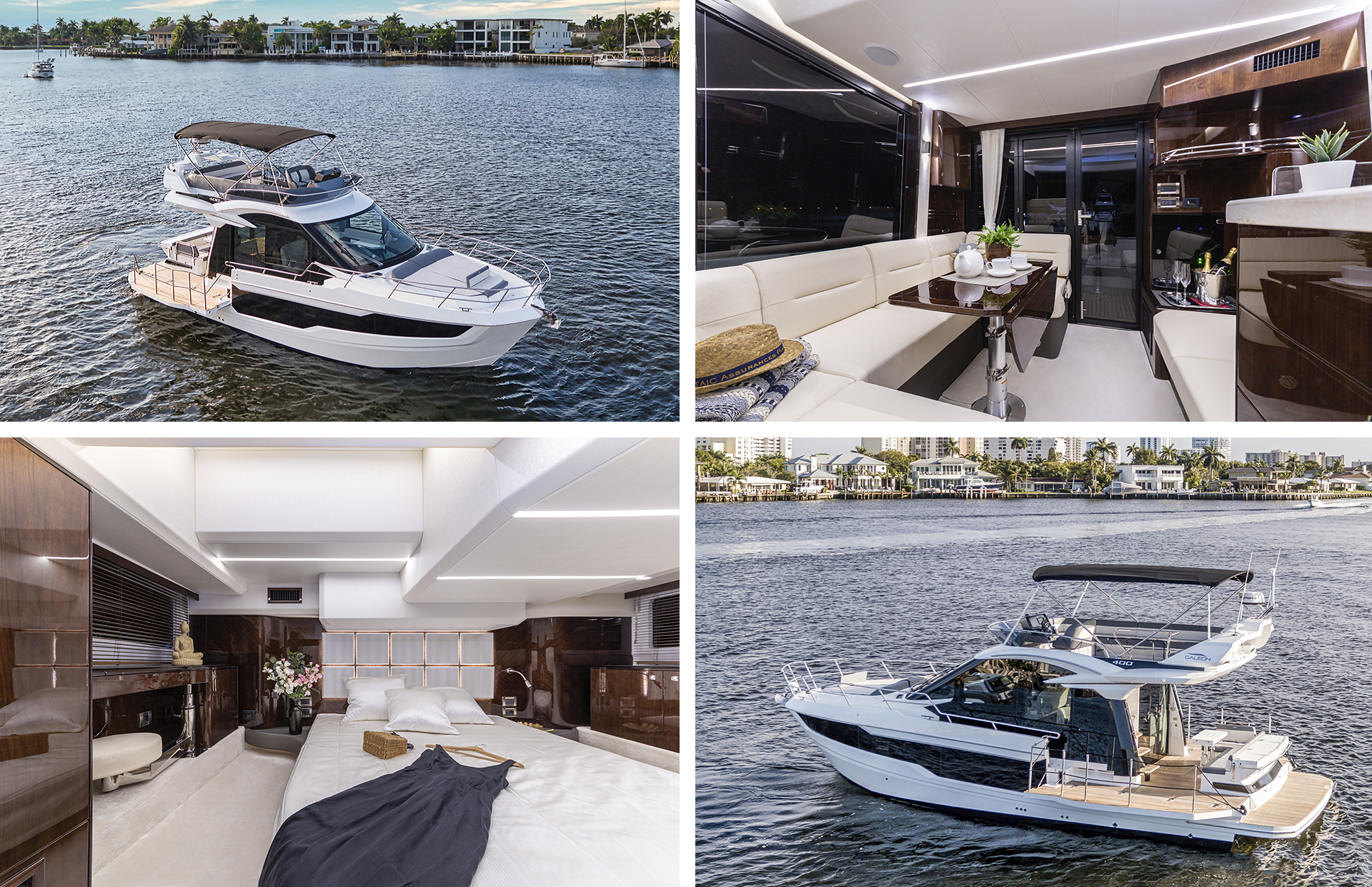 ---
Specifications
Length of the hull: 11.08m / 36'4"
Length overall: 12.48m / 40'11"
Beam of the hull: 3.94m / 12'11"
Beam overall: 3.95m / 12'12"
Draft max. (canoe body): 0.90m / 2'11"
Fuel tank capacity: 2 x 500 dm3 / 2 x 132 US Gal
Water tank capacity: 450 dm3 / 118 US Gal
Mass of Light Craft Condition: 11,785 kg / 25,981 lbs
Maximum load: 2,870 kg / 6,327 lbs
Min. engine (-s) power: 2 x 198 kW / 270 hp
Max. engine (-s) power 2 x 324 kW / 440 hp
Crew limit: 12
Category: B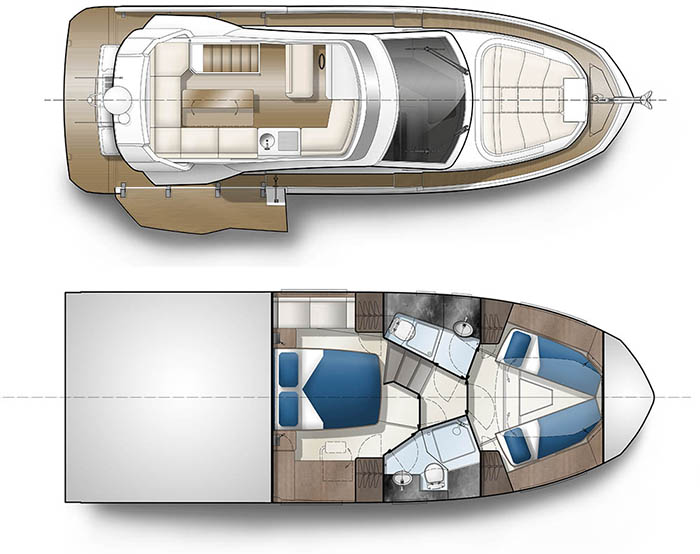 ---