Overview
Dragonfly trimarans will redefine your expectations of sailing with their unique blend of 20+ knot performance, quality and comfort for fast family cruising. Our award-winning range spans from 25ft trailer-sailer to 40ft offshore cruiser.
Dragonfly 28 is for the modern sailor, who demands multiple roles from their boat. It's as happy gliding up to your favourite beach for a family picnic as it is exhilarating on the race course. 5 berths, a well-equipped galley and an enclosed heads with marine WC all ensure your family are comfortable when cruising.
The Swing Wing system allows Dragonfly 28 to fold in less than 1 minute per side, to access a single marina berth or the road trailer. The kick-up centreboard and rudder allow Dragonfly 28 to float in knee-deep water, for easy access to your favourite beach. 'Unfold your horizons' with a Dragonfly trimaran.
---
---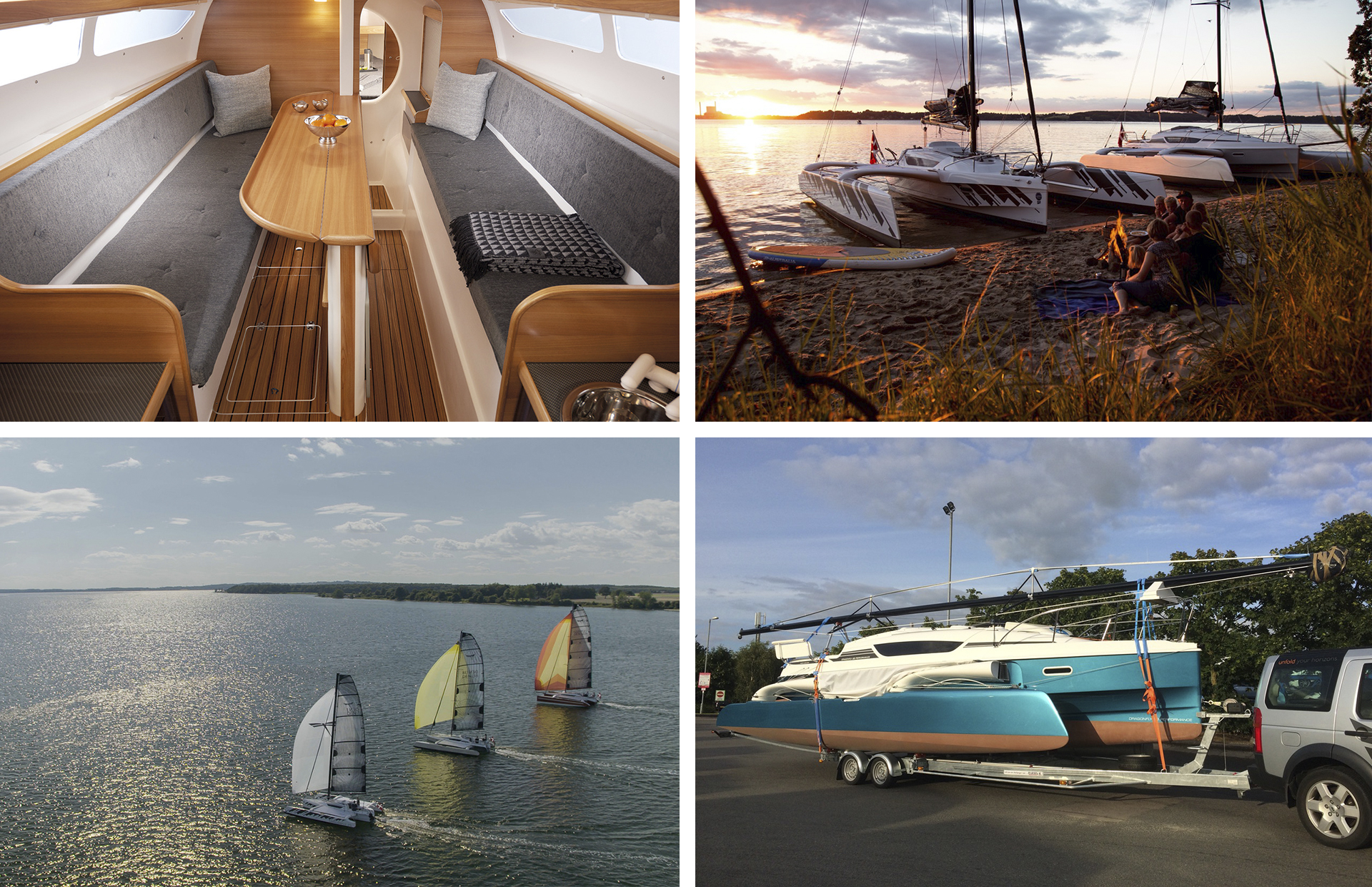 ---
Specifications
Length centre hull: 8.75 m
Length folded: 9.99 - 10.3 m
Beam sailing: 6.50 m
Beam folded/trailer: 2.54 m
Draft, centreboard up: 0.40 m
Draft, centreboard down: 1.70 m
Weight of standard boat: 2,100 kg
Payload max: 750 kg
Water tank: 90 litres
Engine outboard: 15 hp
Mast length: 12.1 - 13.6 m
Sail area upwind: 55.5 - 66.5 m²
Sail area downwind: 97 - 128 m²
Bowsprit length: 1.60 - 1.90 m
Berths: 5
CE Category: B
Unsinkable: Yes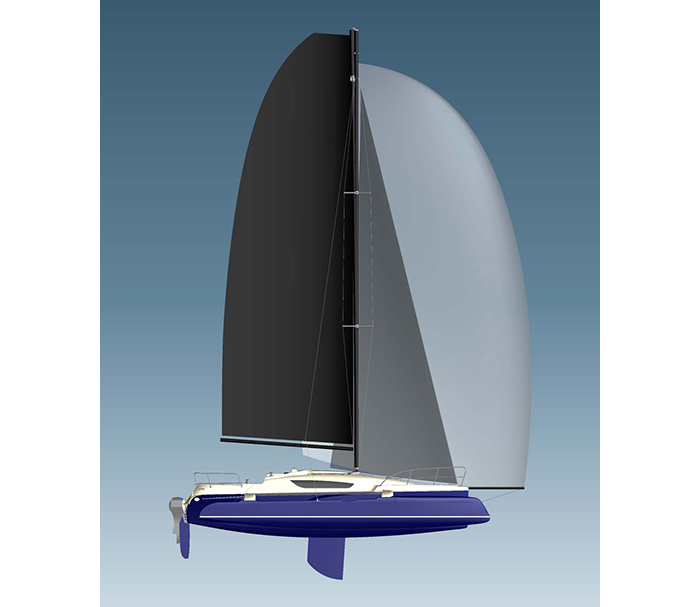 ---