Overview
The modern trailer sailer with large cockpit and optional head compartment. The choice of swing, lift and fixed keels gives you an excellent range of cruising options.
VIKO S21 introduced in 2015 is one of our most popular products, eagerly chosen by sailors for her immense versatility and dynamic performance under the sails. Being a lively sailboat with great manoeuvrability VIKO S21 is a perfect match for those looking for a smart yacht with great potential. Suitable both for sailing inlands as well as on the open waters, VIKO S21 makes for a safe and reliable yacht, easy to sail and able to handle the most challenging conditions.
The galley as well as the interior layout colour may be customised, while the boat herself is available in several ballast versions with fixed keel, lift keel or centreboard. The efforts of VIKO S21 designers focused on creating a construction capable of the highest quality performance, making her unique unit amongst the yachts of her category.
---
---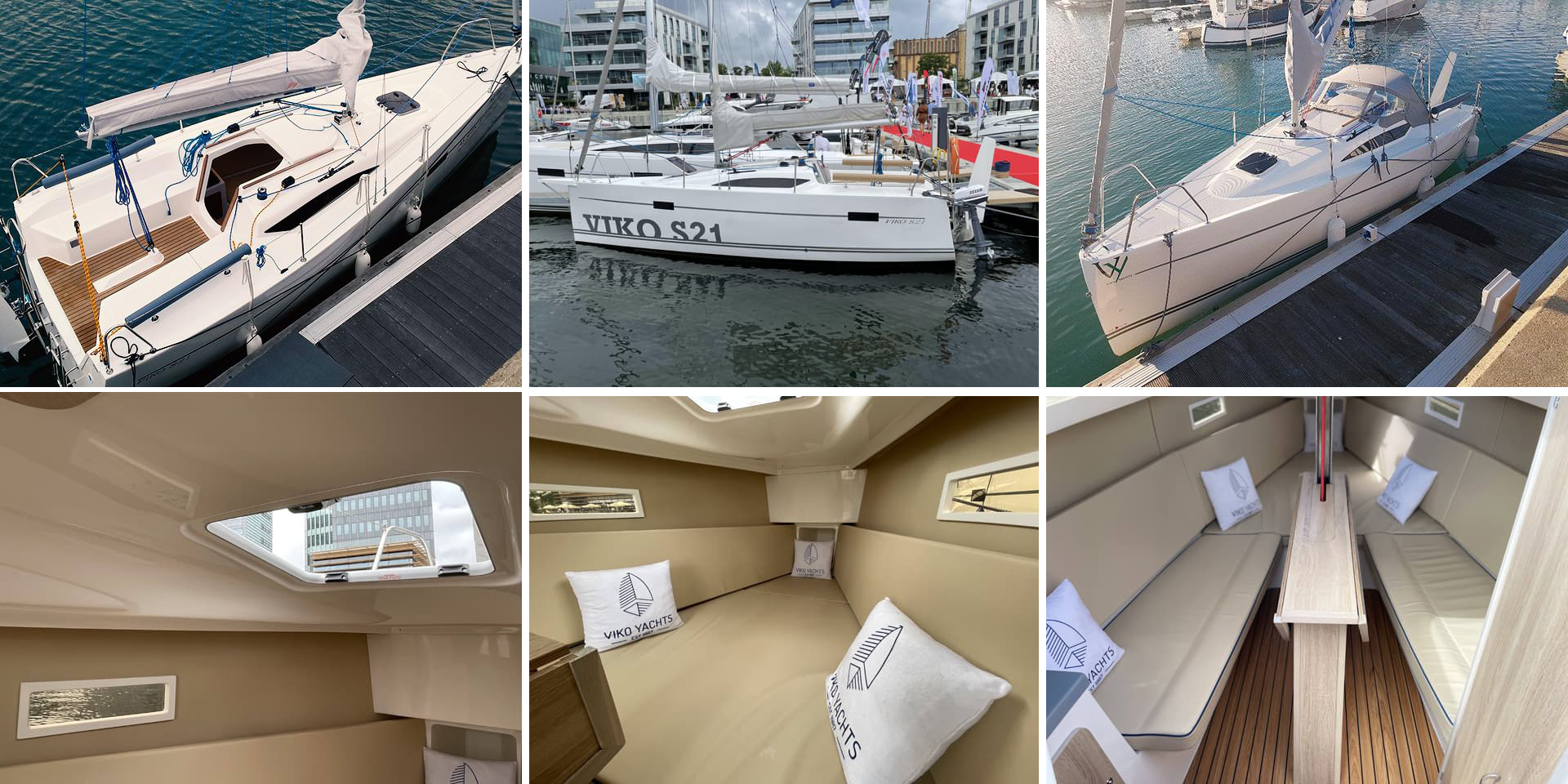 ---
Specifications
LOA: 6.50m
Beam: 2.50m
Total mass: from 950 kg
Max draught: 1.20 / 1.40m
Min draught: 0.25 / 0.50m
Ballast weight: 300 / 450 kg
Mast length: 8.50m
Sail Plan: STD
Sail area: 23m²
Gennaker: 26m²
Height in the cabin: max 165 cm
Berth: 4
Crew: 4/6
Design category CE: C / B/C

The information contained on this website are not legally binding and do not constitute an offer , including within the meaning of article 66 § 1 of the Civil Code.
---