Overview
The Saxdor 320 GTC is a blend of the GTO and GTR, with the same refined, economic and performance-oriented hull design. A low centre of gravity, low weight, sharp entry, and a twin stepped hull create a unique driving experience in all kinds of seas and weathers across the world.
The spacious wheelhouse fits up to 6 people to travel comfortably. The Saxdor 320 GTC comes with three Mercury engine options, in the range of 300 hp to 600 hp. You can either choose the one-engine option with a competitive price and low fuel consumption and keep a comfortable driving experience, or you can choose the twin-engine option 2 x 225 hp or 2 x 300 hp – the Grand Tourismos of the seas.
Everything has been thought through when it comes to living on board. With a large and spacious wheelhouse people can easily walk through the wide corridor while you can prepare delicious servings and drinks for your family and friends at the same time. Silence is golden – the wheelhouse can be sound isolated with a floating floor, especially developed for the Saxdor 320 GTC model.
---
---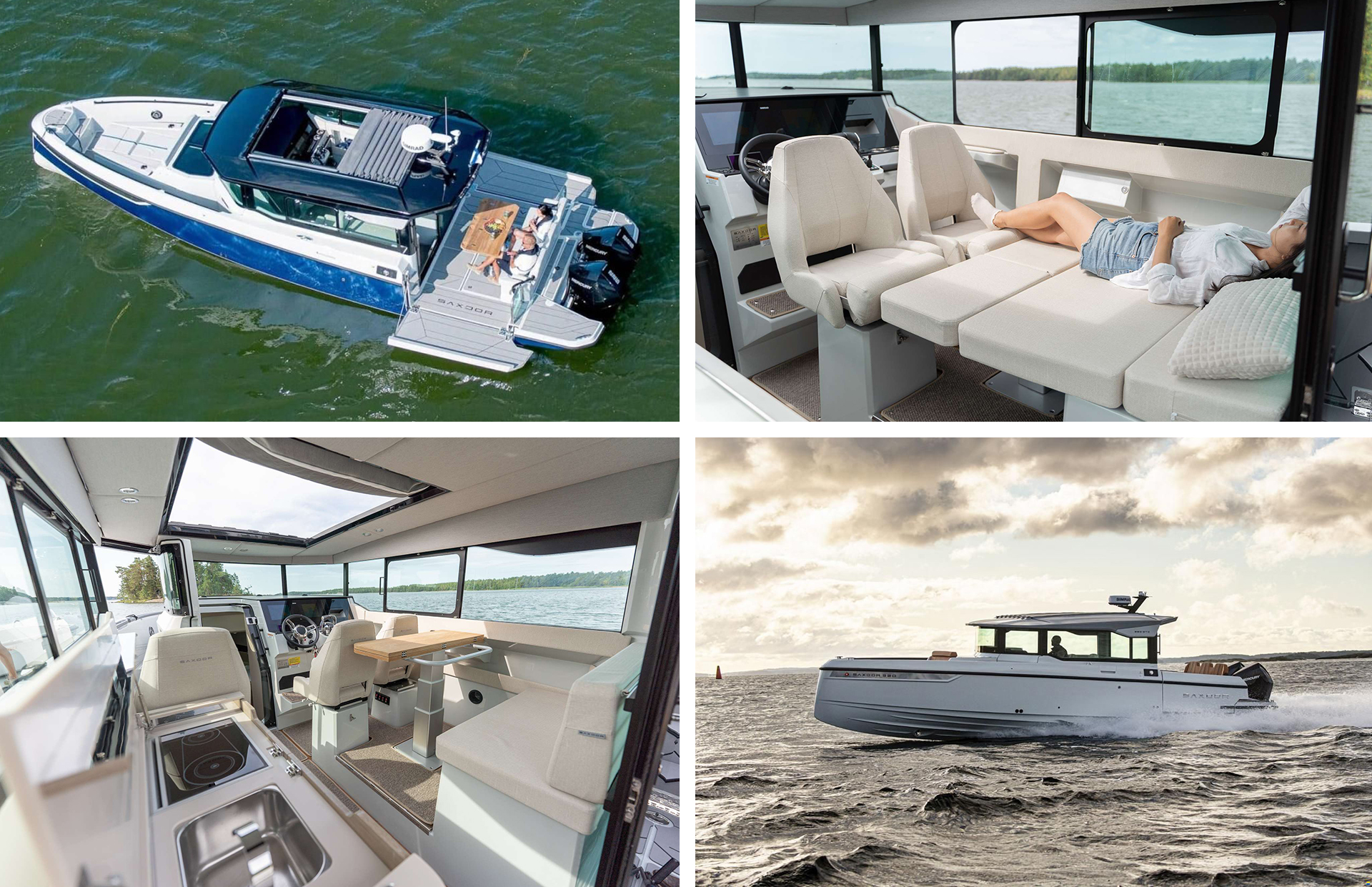 ---
Specifications
Overall length: 10.28m
Beam: 3.10m
Passengers: 8 persons
Displacement: 2,650 kg
Fuel capacity: 450 litres
Max engine power: 600 hp
Max speed range: 28 - 45 knots
Max load: 1,950 kg
Fresh water capacity: 100 litres
Black water capacity: 60 litres
Grey water capacity: 40 litres
Diesel (for heater): 20 litres
Construction: GRP
Classification: ISO Cat. C, ABYC

---