Overview
The highly anticipated 460 FLY brings back all the ground breaking innovations of the award winning 500 FLY in a more compact frame. This daring new design clearly shows the bold path Galeon has taken to propel its yachts into the future. Once again fitted with an automatic bow settee area that swiftly morphs into a sundeck, a cockpit roto-seat, and everyone's favourite feature – the Beach Mode, be sure the 460 FLY will make the most of the space available on board.
Inside, find yourself in a world of luxury with a quality finish all Galeon yachts are known for. Customise the interior with a variety of available woodwork and fabrics and select from a wide range of options and equipment to truly make it your own. Guests can be entertained on the main deck that features a dining area and a full sized kitchen or take respite down below in one of the three cabins. The spacious master is located midship and offers access to an en suite bathroom for extra privacy.
The yacht joins the already extensive lineup of Third Generation units available and is sure to make a long lasting impression with its unique combination of substance and style. The 460 FLY is a clear indication that Galeon is still on the forefront of innovation, charting a new direction for modular luxury crafts.
---
---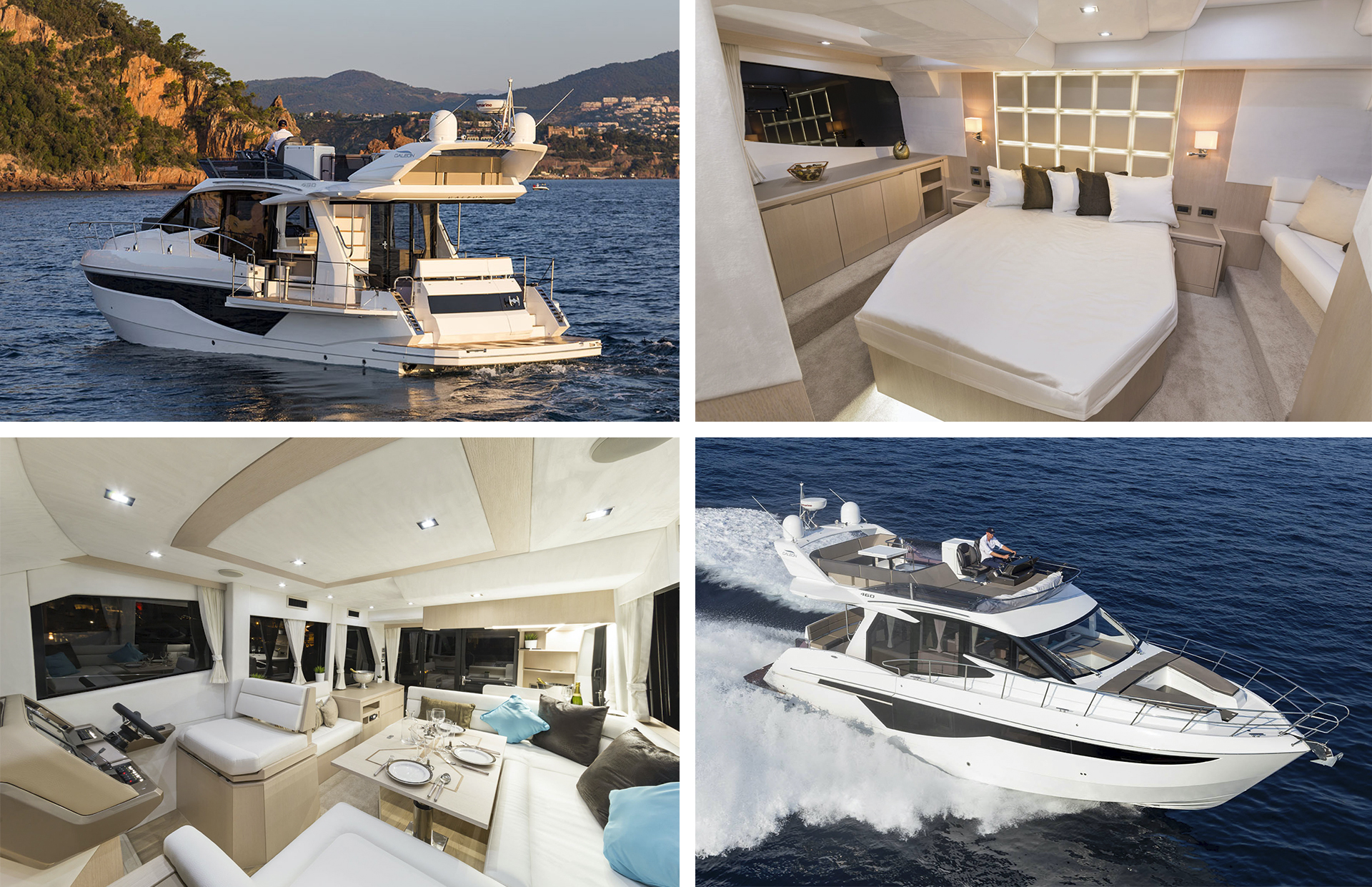 ---
Specifications
Length of the hull: 12.90m / 42'4"
Length overall: 14.35m / 47'5"
Beam of the hull: 4.33m / 14'2"
Beam overall: 4.37 - 5.66m / 14'4" - 18'7''
Draft max. (canoe body): 0.90m / 2'11"
Fuel tank capacity: 2 x 750 dm3 / 2 x 198 US Gal
Water tank capacity: 650 dm3 / 172 US Gal
Mass of Light Craft Condition: 16,000 kg / 35,274 lbs
Maximum load: 3,950 kg / 8,708 lbs
Min. engine (-s) power: 2 x 324 kW / 440 hp
Max. engine (-s) power 2 x 441 kW / 600 hp
Crew limit: 12
Category: B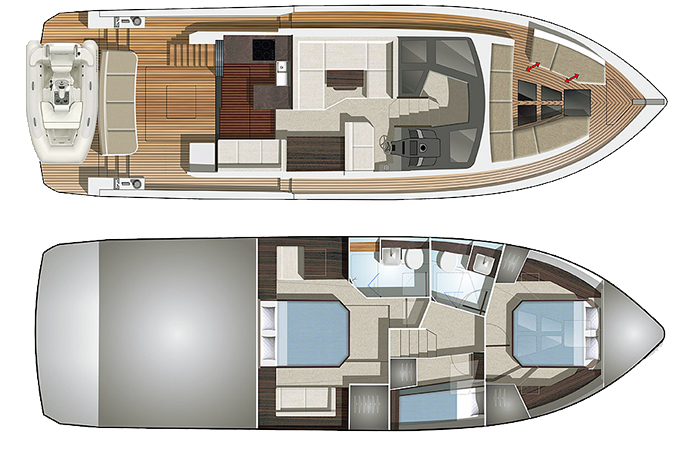 ---