Overview
Representing the next generation of Dufour Yachts the new Dufour 390 is a completely new design. Building on a wealth of experience from renown designer Umberto Felci, the 390 maintains the familiarity of the Grand Large Range whilst at the same time borrows some of the features of the Exclusive Range.
The new hull and deck design create unrivalled volume in the aft cabins and the cockpit areas and thanks to the evolving design of having wide planing hull section this creates a hull shape suited for downwind conditions but one that is equally efficient upwind.
The creation is an exceptional cruising yacht with unrivalled space and performance. As with the whole Dufour range the 390 offers exceptional comfort for extended cruising.
---
---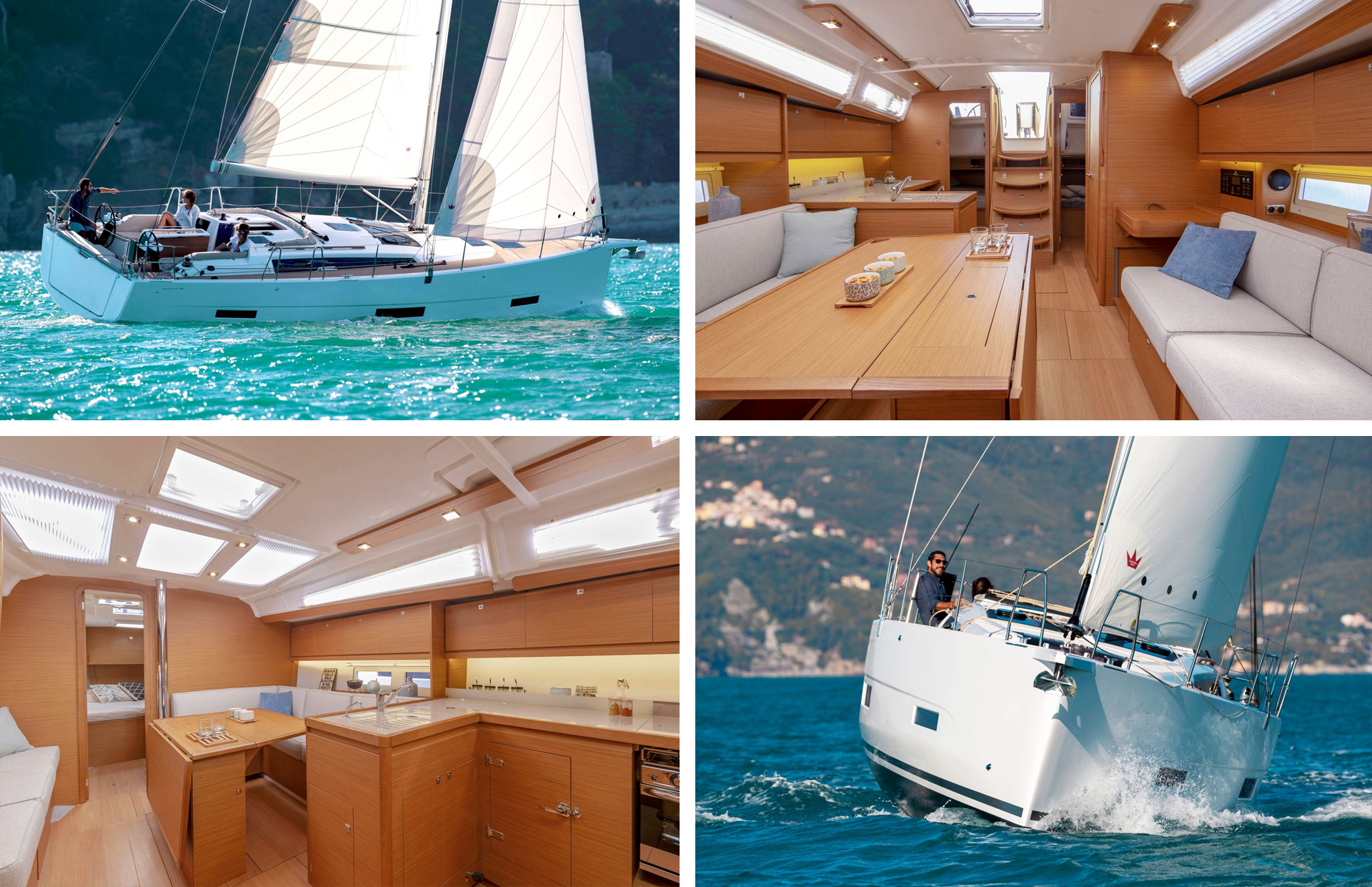 ---
Specifications
Overall length: 11.94 m
Waterline length: 10.50 m
Hull length:11.19 m
Max beam: 3.99 m
Light displacement: 7700 kg
Draft:1.95 m (1.75 m opt.)
Keel weight: 2100 kg
Fuel tank capacity: 200 L
Water tank capacity: 380 L
Engine power: 30 cv (40 cv opt)
Sail area: 66.5 m²
Mainsail: 36.6 m²
Genoa: 29.9 m²

---