Overview
With a VISION 42 you will not only experience first class sailing, you will also be a first class sailor! This is made possible by an extraordinary, unique exterior and interior layout.
The companionway from the cockpit to the saloon is moved to starboard in the deck assembly, which opens up new possibilities for the cockpit layout – a cockpit table is incorporated, fitted with a handle to transform it into a sleeping surface. There also is plenty of space for sunbathing behind the two helms – and not only for the helmsman.
The VISION 42 is proof that a cockpit does not necessarily have to be symmetrical. Her well thought through and intelligent layout allows for easy and safe handling under sail with the VISION 42. The winches for the mainsail and the headsail are easily accessible by the helmsman, as are all the important navigation instruments.
---
360 Tour
---
Video
---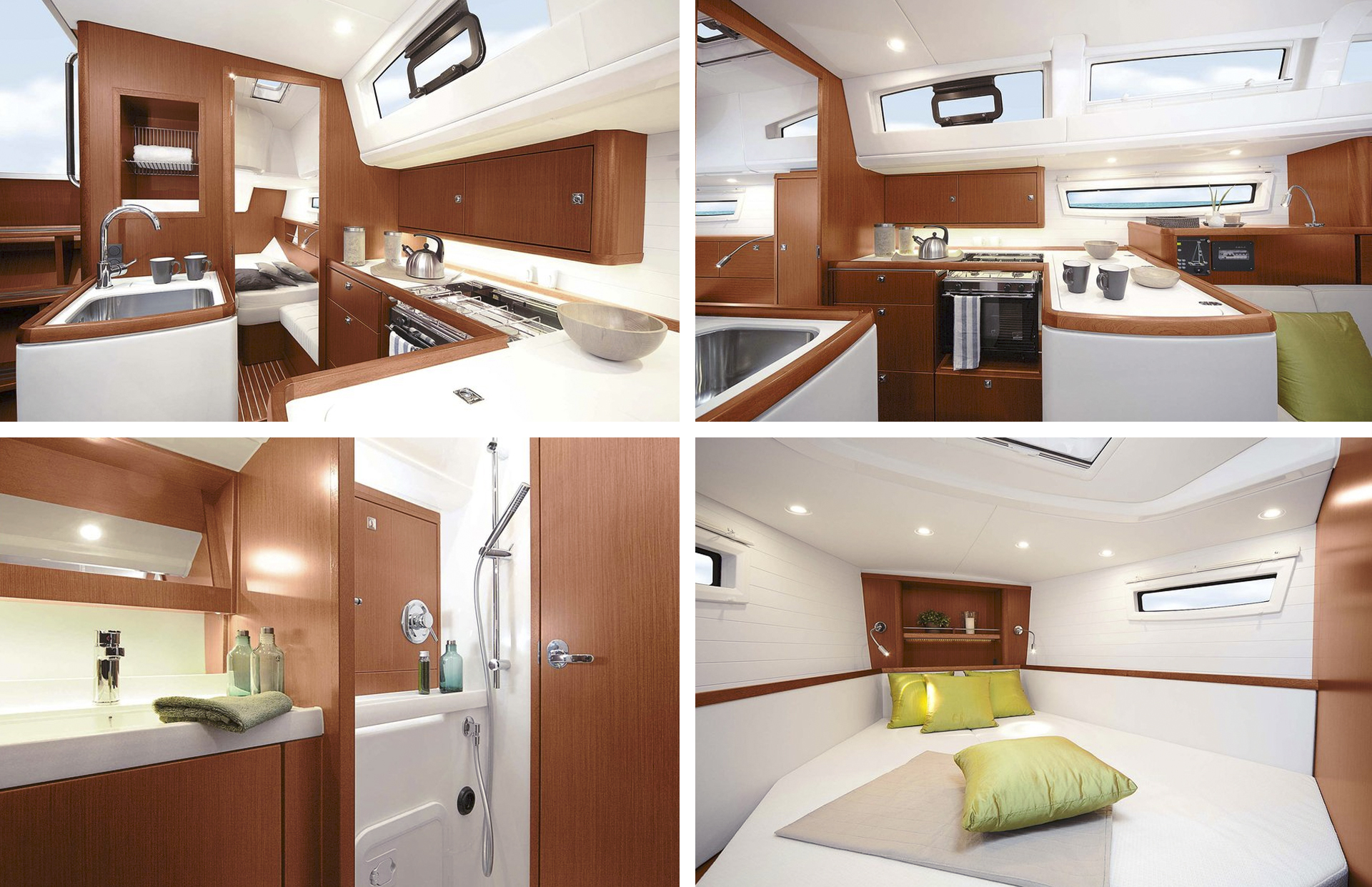 ---
Specifications
Length overall 42'
Length hull 12,50 m
Length waterline 37' 4''
Beam overall 4,08 m
Draught standard cast iron keel (approx.) 6' 8''
Draught option cast iron keel as shallow keel (approx.) 5' 3''
Unloaded weight (approx.) 21.605 lbs
Ballast (approx.) 5.401 lbs
Engine with Sail drive Diesel
Engine Power 29,1 kW / 39,6 hp
Fuel tank (approx.) 55 gal
Water tank (approx.) 55 gal
Cabins, standard version 2
Bathroom, standard version 1
Showers, standard version 1
Berths, standard version 4
Possible Bathrooms 1/2
Mainsail and furling jib, standard (approx.) 947 sq ft
Height of mast above water line (approx.) 62' 1''
Design Farr Yacht Design
---