Overview
The new Gran Turismo 32 shows off the new design of the future Gran Turismo line, with clean yet aggressive lines that combine style, practicality and flare. The GT32 is based on the deck plan of the Flyer 10 so gains all her advantages of the full beam main deck, side access through the windshield and Air-Step hull. The GT32 meets the challenge of combining the essence of a large open boat with that of a spacious hardtop offering all the comfort of an express cruiser. Available in both petrol and diesel inboard versions both of which can be offered with the joystick docking systems.
Her modern-looking sides reflect the light elegantly. There is good interaction between the various spaces on the upper deck, which are well arranged, with all the features of a cleverly designed boat. The Gran Turismo 32 has good head clearance and will appeal to anyone who loves an open boat. They will never feel claustrophobic.
The Gran Turismo 32 has two double berths and a real shower space with an independent head compartment, making nights on board a pleasure. Bathed in soft light from the long hull windows, the main central cabin and the mid cabin can use the spacious storage column at the bottom of the companionway. The space is en-hanced by elegant walnut coloured materials.
---
---
---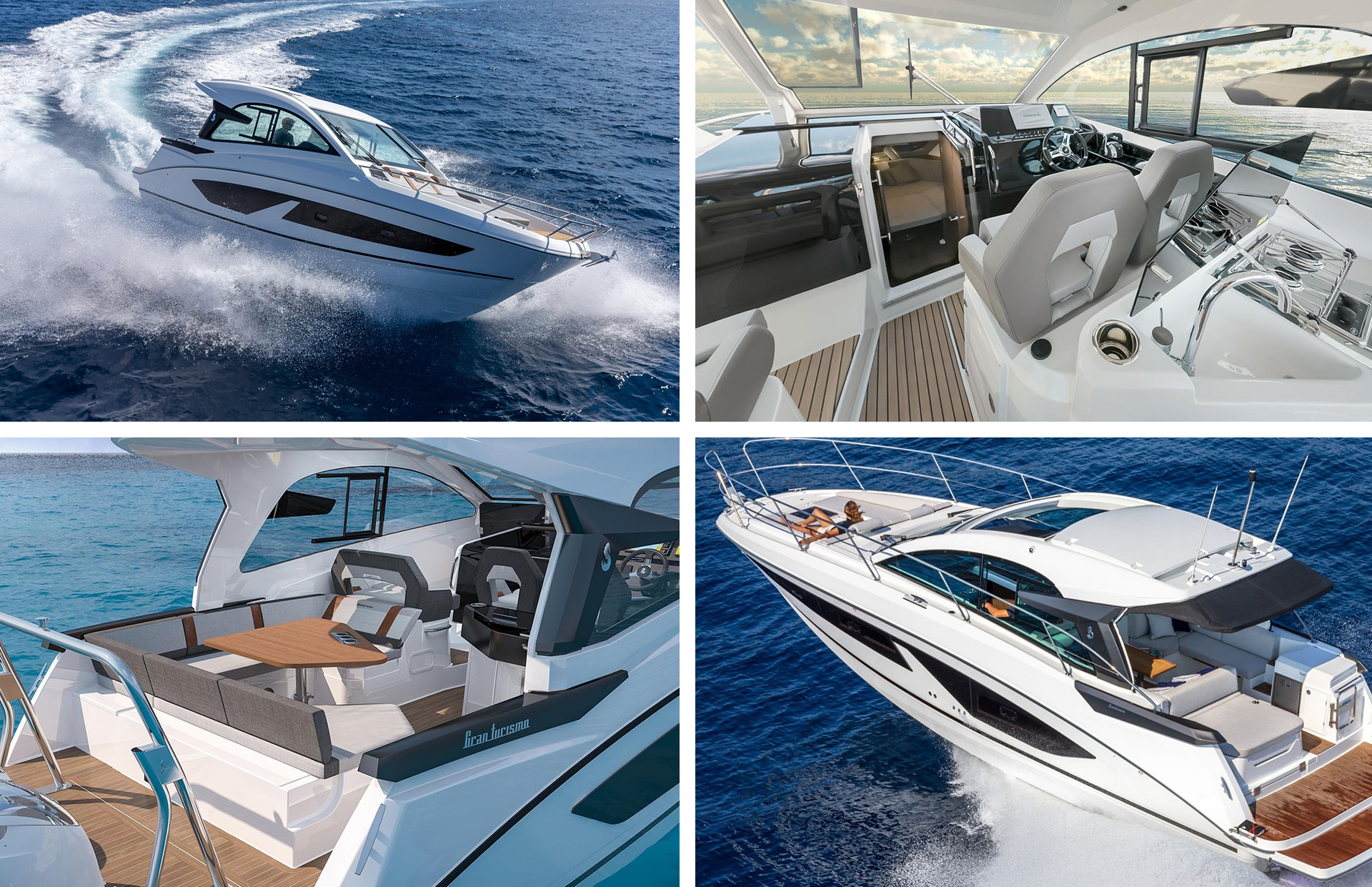 ---
Specifications
Designer: Andreani Design
LOA: 9.95m / 32'8''
Hull length: 9.63m / 31'7"
Maximum beam: 3.35m / 11' 0"
Engine size: Twin 250HP or 300HP petrol / Twin 230HP or 260HP diesel
Cruising speed: 25 knots
Maximum speed: 34 - 36 knots
Maximum range: TBC
Dry (light) weight: 5,813 kg / 12,812 lbs
Cabins: One cabin plus saloon
Standard fuel capacity: Twin 400 litres
Standard water capacity: 160 litres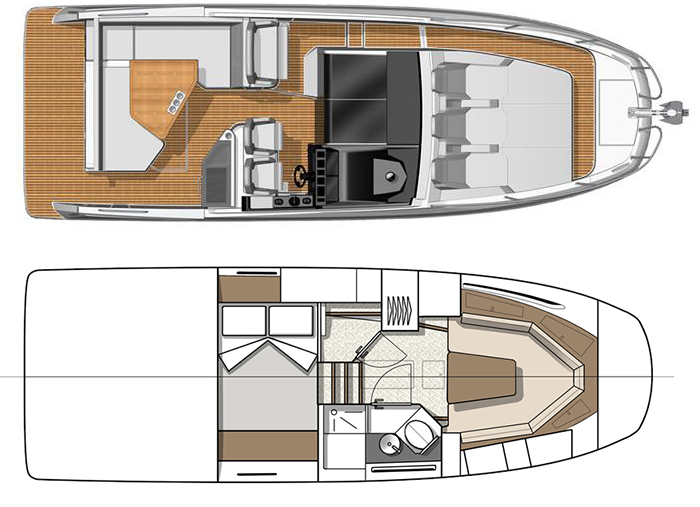 ---