Overview
Easy to rig, handle and transport between stretches of water, the Astus concept responds to a real demand from sailors for high-performance, nomadic boats.
In line with our desire to offer outstanding, user-friendly products we are pleased to present our new model for the 2018 season, the Astus 20.5, following on from the Astus 20.2, over 120 versions of which have been sold to date.
Since the successful launch of the Astus 16.5 two years ago, in partnership with VPLP naval architects, we have continued to improve our range. While remaining true to the original ASTUSBOATS idea, the introduction of more modern, streamlined designs has enabled us to offer our customers simple and efficient boats.
---
---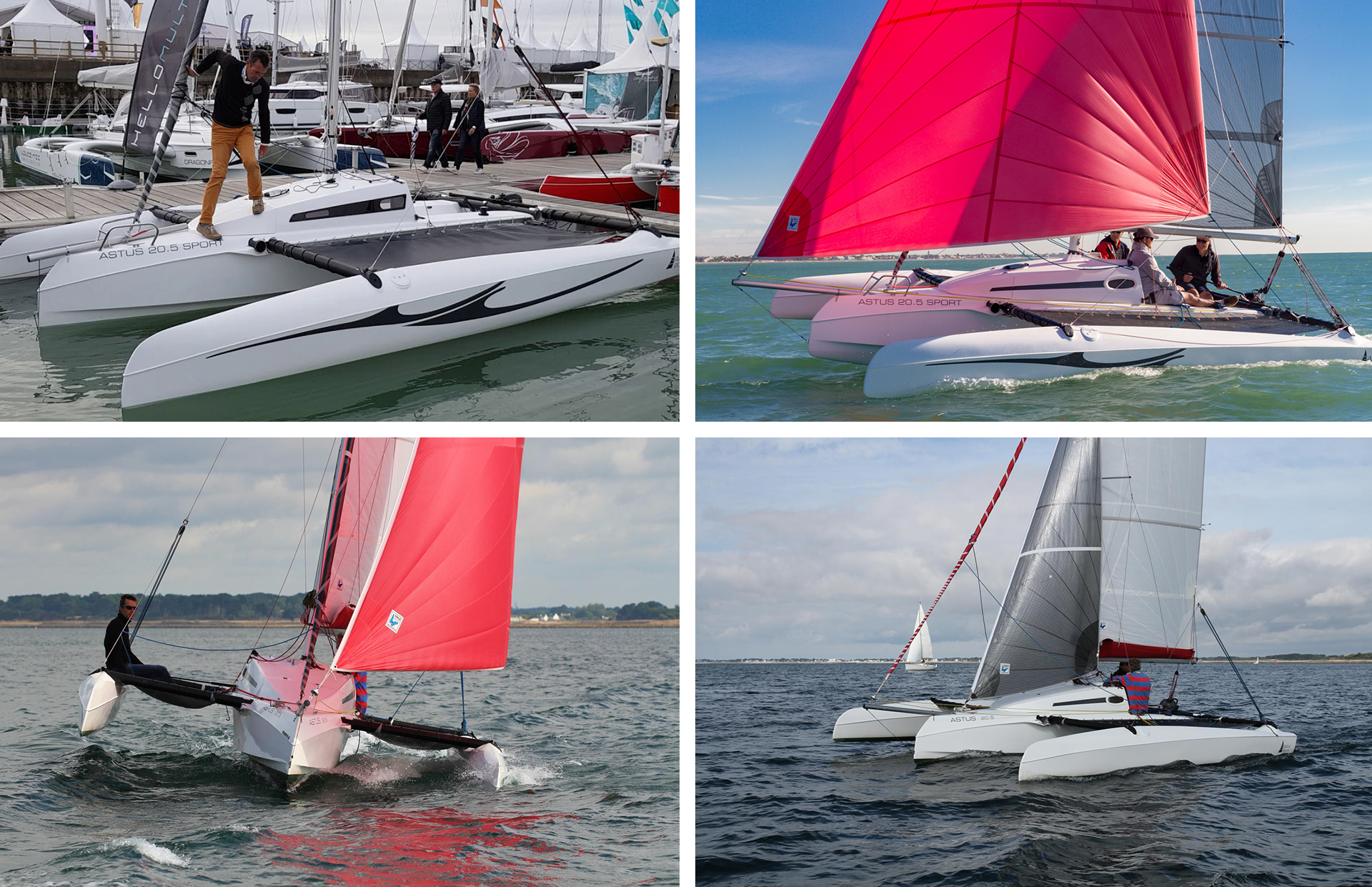 ---
Specifications
Overall length central hull: 5.95 m
Float length: 5.90 m
Max unfolded floats width: 4.50 m
Folded floats width 2.48 m (lower than the road gauge)
Displacement: 470 Kg with central hull in infusion
Float volume: 930 litres / float
Draught:1.25 m/0.25 m pivoting center-board and rudder
Sail area upwind: 21 m² / 24 m² sport version
Sail area downwind: 34 m² / 42 m² sport version
Motorization max: 4,5 kw (6 HP)
EC Homologation:
Categoy C: 5 persons 425 Kg
Category D: 7 persons 550 Kg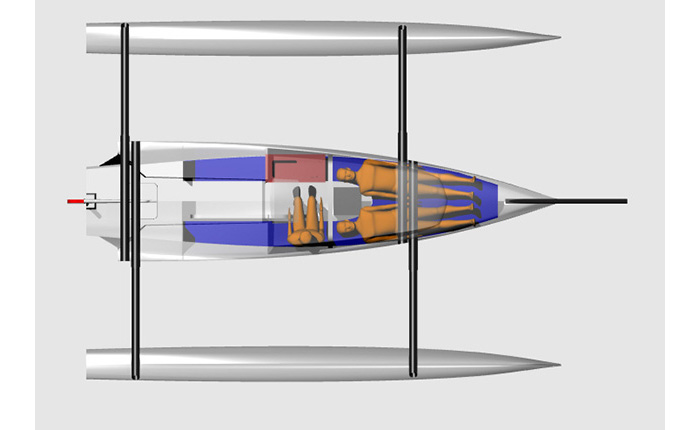 ---