---
Exclusive to MDL members, we're delighted to announce an exciting new partnership with leading online boat accomodation provider, Beds on Board.
Beds on Board connects boat owners with guests looking for an alternative to traditional accommodation, such as hotels and bed and breakfasts. As an MDL member you'll now be able to rent out accommodation through Beds on Board, providing a safe and secure system to manage bookings.
---
Listing your boat is easy and can help offset the cost of ownership:
You decide when your boat is available
You decide the price
You decide who stays onboard
With our Premium service:
We'll meet your guest, provide a tour of the marina and manage their stay
We'll keep an eye on your boat for you
We'll arrange for your boat to be professionally cleaned afterwards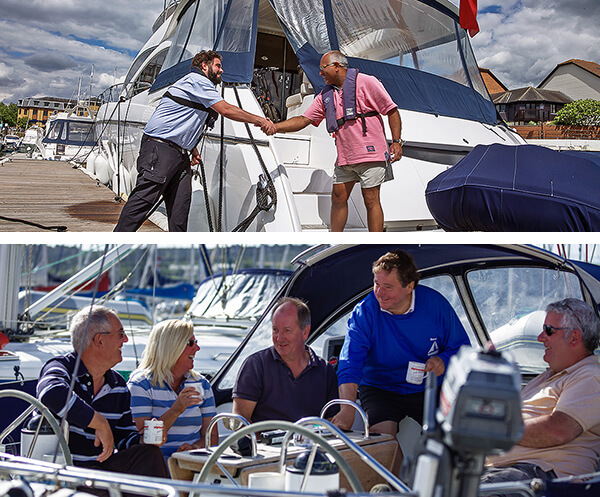 All you need is a boat with walk-on access, some good photos and 5 minutes to create a listing on the Beds on Board website.
---
How does it work?
Members of the Beds on Board community can contact you via their secure message centre or request a booking. Contact details are only shared once you've accepted a booking.
We offer our members two packages, Premium and Standard.
---
Premium Service
Let us do all the work for you. Our trained staff will:
Greet your guest
Check in and check out at the marina office
Run through the marina regulations
Provide a marina tour
Let them into your boat
Be on standby to help
Arrange for your boat to be professionally cleaned afterwards
Your boat will be in safe hands as our marina team will keep an eye on her throughout.
Your guest will have full access to our marina facilities and a car parking space will also be made available to them. All you'll need to do is complete a profile on the Beds on Board site.
---
Standard Service
Ideal for those who live locally, the standard option gives you the flexibility to manage the stay for yourself. As per the Premium Service, the marina will look after the check in and check out, and guests will still be able to use all the member facilities. The Standard package allows you to manage all other aspects of your guests' stay including giving them a tour and marina regulations and organise any cleaning and laundry requirements. To sign up all you need to do is complete a profile on the Beds on Board site.
---
How do I get paid?
Beds on Board will actively promote your boat for you, charging 5% (plus VAT) of the accommodation fee.
The MDL fee is 5% of your nightly price for Standard Service, or 20% for the Premium Service.
Beds on Board will pay you the amount due 24 hours after the guest has checked in. It's as easy at that.