Overview
Based on scientific sailing expeditions and encounters with the most affected Arctic communities, Unu Mondo Expedition reaches out to the future generations and companies on the challenges of the ecological transition and inspires them to take action!
This year, the expedition 66°N can be divided into two parts. The first takes place in France Jersey and the South of England (Southampton, Falmouth). The program is:
Talks in schools to raise awareness on the polar regions & climate change
Meeting scientific institutes in France and in the UK (IPEV, IFREMER, British Antarctic Survey, University of Southampton) for our following expeditions
Ghost net pick up along the Cornish coast in partnership with Waterhaul
The second part, starting from the 1st of July, takes us to Iceland to carry out research in oceanography and marine biology as well as interviews with volcanologists and glaciologists. Behind these expeditions, Unu Mondo Expedition wants to:
Meet Arctic communities to gather their testimonies on climate change.
Enrich the knowledge of the current changes taking place in the Arctic by hosting several scientific projects.
Share the stories of these communities and scientists with the largest audience possible.
Bring about change by inspiring people to act for our fragile but beautiful world.
---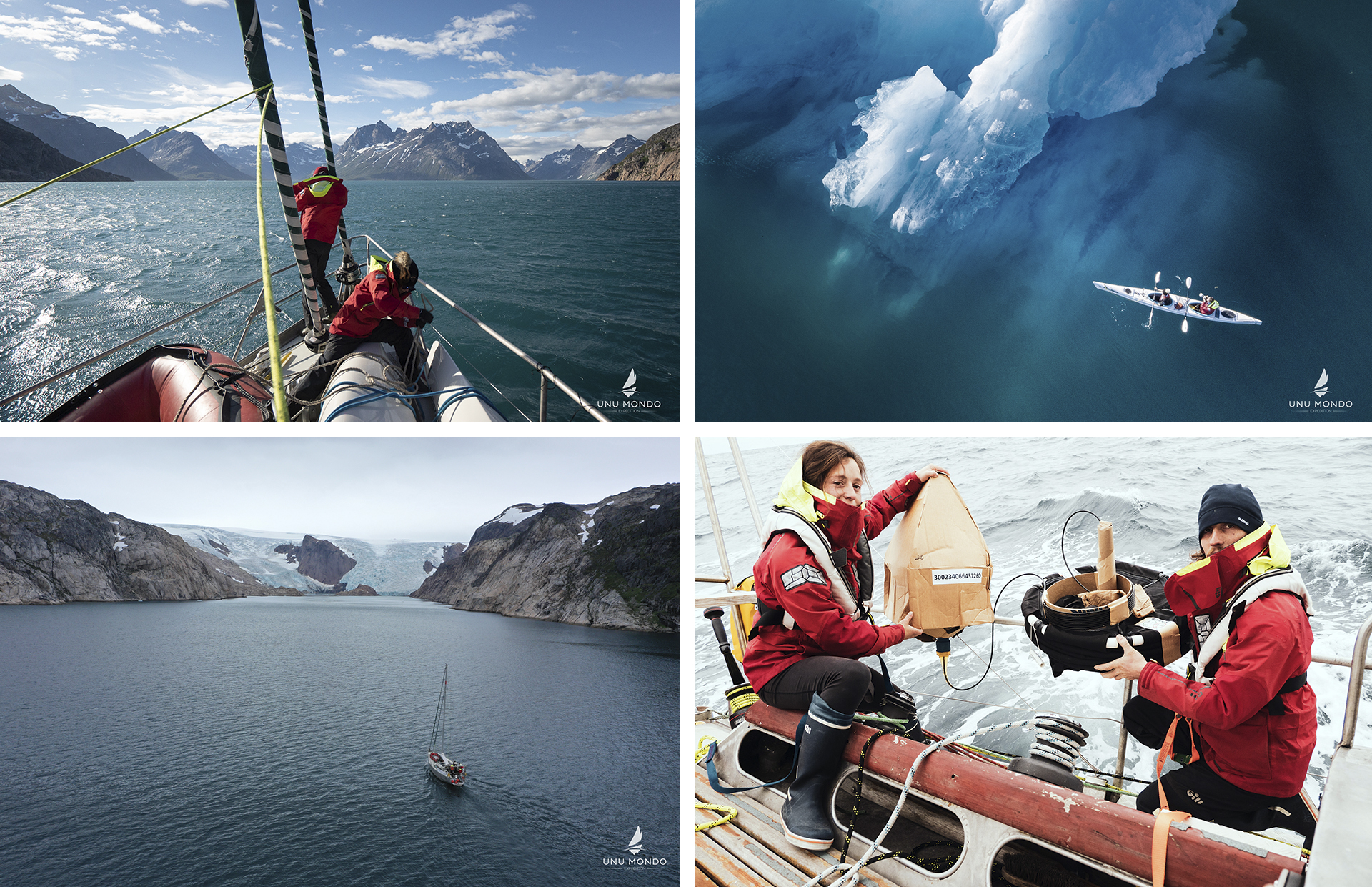 ---
---
Northabout is a historic sailboat specially designed and fully equipped to sail the polar worlds. In 2016, in order to prevent the rapid melting of the ice pack, renowned adventurer Sir David Hempleman-Adams purchased Northabout and sailed around the entire Arctic in one season!
---