Overview
About the Bounty Project
The Bounty Project was launched in 2017 by triple round the world yachtsman, Conrad Humphreys following the successful television series, Mutiny for Channel 4. Conrad was the professional skipper during the recreation of Lieutenant Bligh's 4000 mile open boat journey, where a small crew managed to survive the same ordeal that Bligh and his men faced in 1789. Following the successful series, Conrad purchased the replica boat from Channel 4 and launched a "living history" programme with schools across the UK. More recently, he has opened a new Bounty Centre at Mount Batten, Plymouth with the vision to create a living history centre that provides a new era of education and exploration.
Bounty's End goes electric with Lynch Motor
In 2018 we decided to install an electric motor into Bounty's End, making her the first commercially operated electric passenger vessel in Plymouth. The 8kw Lynch electric motor can also regenerate under sail at low speed, giving us a solution for charging the batteries whilst under sail. The quiet electric motor is also a major asset for the educational and filming work we undertake.
Our vision for Living History and Clean Exploration
The Bounty Project mission is to create a living history centre for education and exploration. Utilising Smart Sound Connect, we plan to fit Bounty's End out with remote sensors and cameras utilising Vodafone's 5G network in Plymouth Sound. Our vision is to take schools on incredible journeys of exploration and to showcase how the historical voyages of the early 1800's have shaped our modern day thirst for adventure and discovery. As we look ahead to the next 10 years and celebrate the 250th anniversary of Captain James Cook and the 200th bicentenary of Charles Darwin and Captain Robert Fitzroy.
---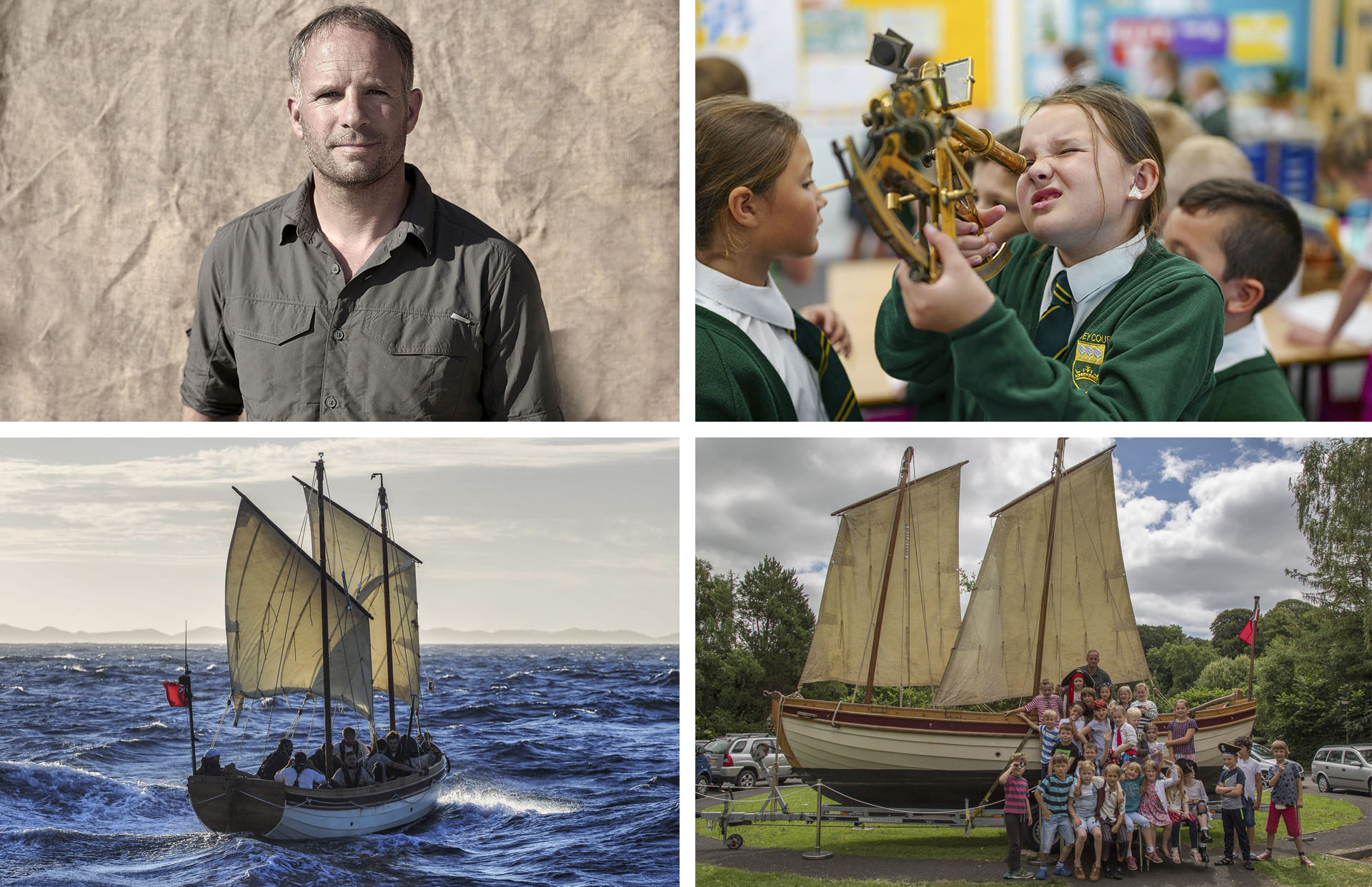 ---
Bounty Project_Leigham Primary School from Sport Environment on Vimeo.
---
You can book a Bounty Tour during The Green Tech Boat Show. Each tour will start with a quick look over the installation onboard Bounty End followed by a brief demonstration of the system. Places are limited to 6 people per tour, to enable social distancing. There will be hand sanitiser onboard and face masks must be worn A £5.00 booking fee is required to secure your place on these tours, no refunds will be given for no shows. Children U12 are free. Click here to book your tour.
---