Overview
This summer's on-water spectacular - Great Britain Sail Grand Prix, Plymouth, 17-18 July
Plymouth, Britain's Ocean City, will host the third event of SailGP - the sport's pinnacle league - as part of its second season that sees eight events takes place across three continents, spanning 2021-22. Following the season opener in Bermuda in April and Taranto, Italy in June, the sport's pinnacle league will return to UK shores 17-18 July promising high speed, high tech and high drama, racing for a better future and championing a world powered by nature.
Plymouth Hoe provides a spectacular viewpoint to immerse yourself in the adrenalin-filled action as foiling catamarans, capable of speeds of nearly 100 km/h or 60 mph, race right before your eyes within the natural amphitheatre of Plymouth Sound.
Fans in Plymouth will be able to witness some of the most incredible sail racing scenes both on and off the water and get up close to the impressive line-up of world-class athletes and top sailing nations representing Australia, Denmark, France, Great Britain, Japan, Spain, New Zealand and the United States as they battle it out for the winner-takes-all US$1 million prize for the season champion.
Famed for its rich maritime history – having sailing in its DNA and the UK's first National Marine Park – Plymouth was an obvious choice to host the global championship. The adrenaline-filled racing - which boast a home team driven by Olympic gold medallist Paul Goodison - will take place in partnership with Plymouth City Council. Associated British Ports, English Cities Fund and Sutton Harbour Group will support the event.
---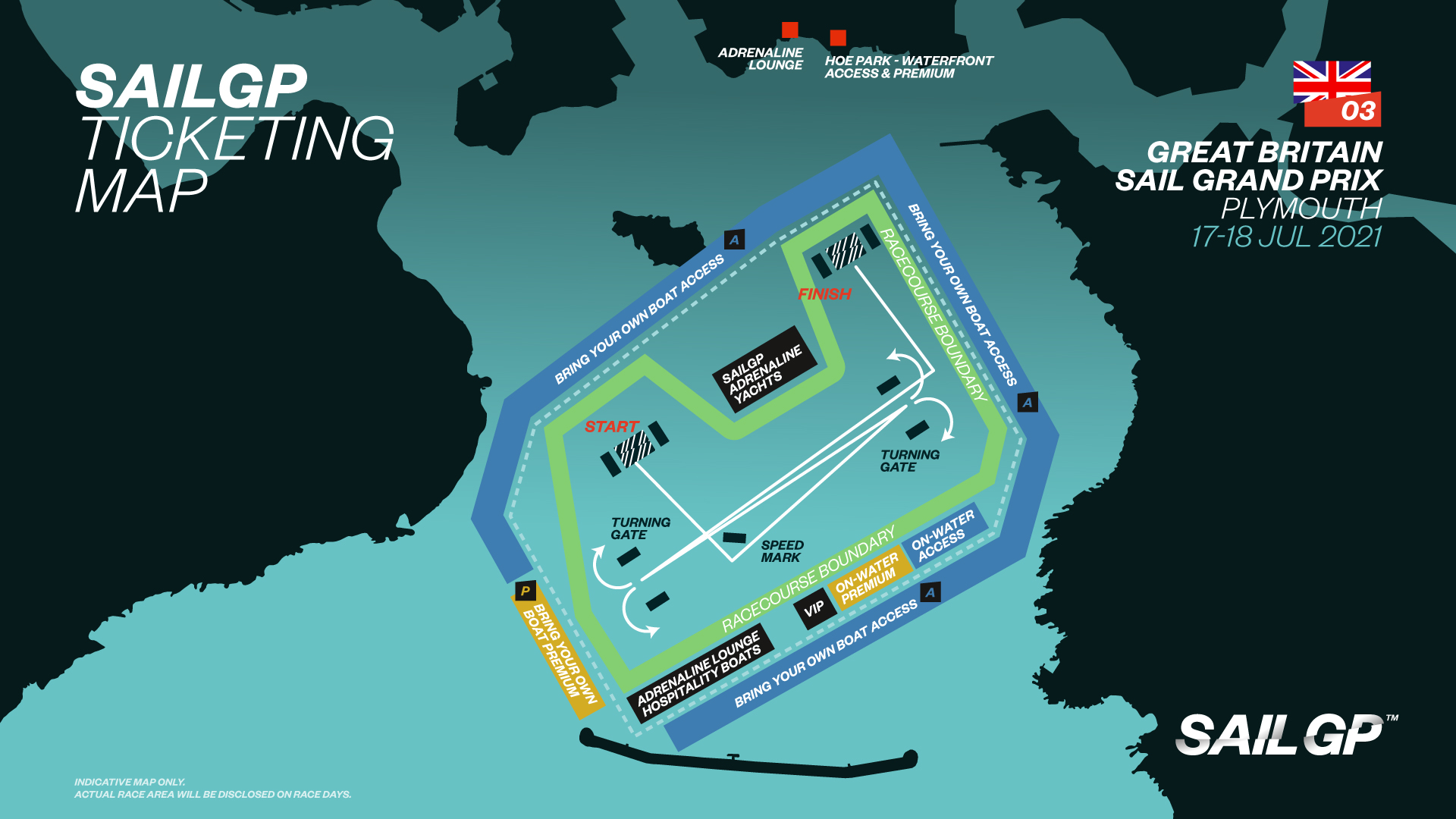 Event tickets
Ticketed free access to the SailGP Spectator Area includes live race commentary, the official merchandise shop, entertainment, immersive experiences, refreshments, stage and podium with athlete appearances. For those with their own boat, there is a 'Bring Your Own Boat' option to ensure you the best vantage point on-water to watch the racing.
Book your tickets to support the Great Britain SailGP Team online at SailGP.com/GreatBritain.
Four ways to watch
Keep up to date with all the news by signing up to the SailGP newsletter and following SailGP's social channels. Can't make it to Plymouth, but want to watch the heart-pumping racing? Tune in to Sky Sports (UK and Ireland) or watch via YouTube. Also, download the free, award winning SailGP App for the ultimate viewing experiences. For details on how to watch visit SailGP.com/Watch.
SailGP Inspire
Budding young sailors can apply for the SailGP Inspire programme – application deadline is 18th June. Whether it's an intro-to-sailing session on the water or an on-land, career internships or hands-on learning experience through the innovative STEM (Science, Technology, Engineering, Math) based elements, SailGP Inspire helps young people to engage with sailing in a dynamic and inspirational way.
SailGP Climate Positive
SailGP wants to use its platform for good, to make sailing better and the planet better. SailGP races for the future and champions a world powered by nature. It's a climate positive sport that makes more impact than its footprint. Climate change is everyone's responsibility and sport can inspire change and use its voice to educate on the issue.
SailGP takes responsibility for the entire league's carbon footprint and has a plan to reduce it by over 55% in the next 5 years and contribute what it can't reduce with UN renewable energy projects in developing countries. Teams also all race for purpose, that's a purpose beyond winning on the water and they are working with like-minded partners and NGOs to deliver meaningful change in their countries and beyond. By 2025, SailGP will be powered by nature both on-water and on-shore at its events
---
---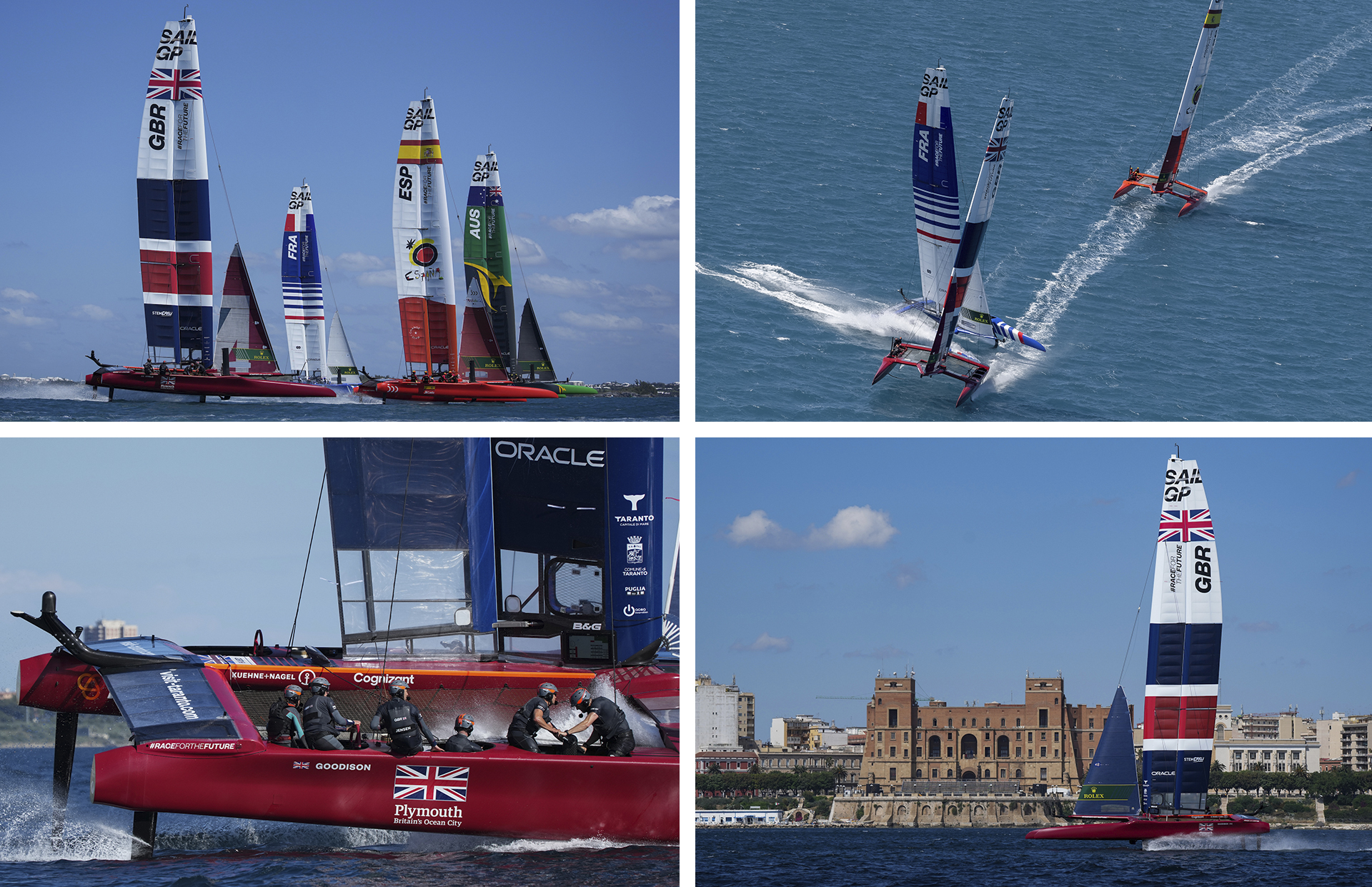 ---