Overview
Pixii Ltd. was founded in Mudeford, Dorset in 2020 with the aim of becoming the world's first 100% carbon neutral marine company. Although there are a few electric boats on the market, none share our vision of using recyclable materials and having a focus on the whole lifecycle of the boat.
For us it's about lessening the harmful environmental impact of boating whilst maximising the joy of being on the water.
We take our name from Hippolyte Pixii (1808–1835), a scientific instrument maker from Paris. In 1832 Pixii built an early form of alternating current electrical generator, based on the principle of electromagnetic induction discovered by Michael Faraday.
The SP800
Meet our first release and the first of its kind. 100% electric with a fully recyclable aluminium hull and a whole array of user-friendly features. It offers a 90% reduction in typical vessel maintenance – hull protection and jet drive maintenance is all that's required.
---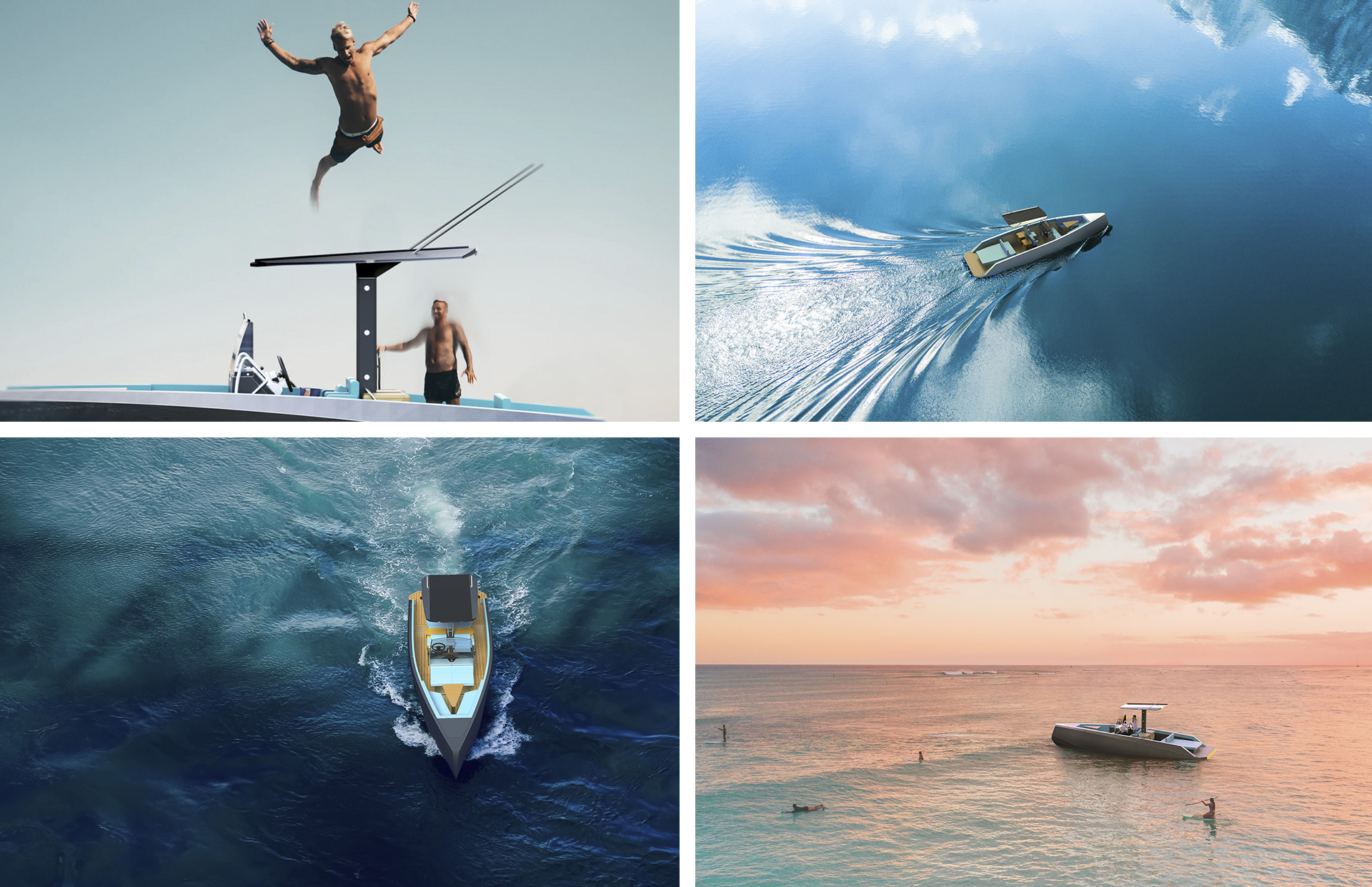 ---
---
Specifications
Length: 7.5m
Beam: 2.5m
Material: Hull made of 5083 marine-grade aluminium (100% recyclable)
Weight: 2.5-3 tonnes (approx.)
Battery size: 150 kWh
Estimated top speed: 40 knots
Anchor: hidden bow anchor and automatic deployment on winch system
Solar panels: to power electrical onboard appliances – not to charge boat batteries
Single touch screen: with 3-D sonar mapping

---